Misguided Counseling Groups Mandating The Jab and 2 Simple Things You Can Do About It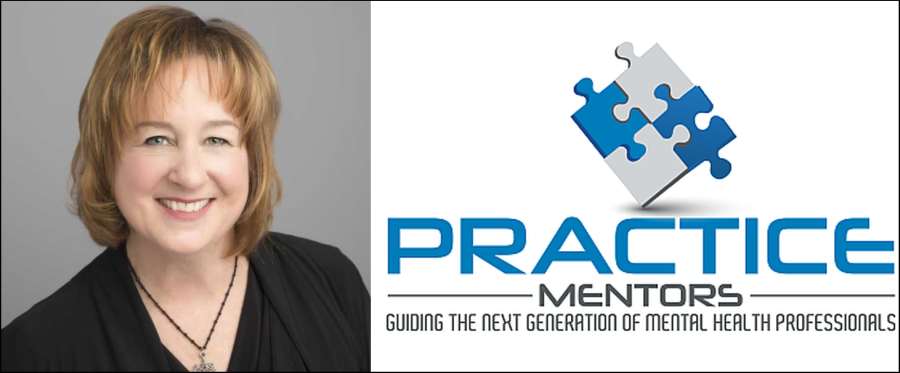 One of the more disturbing trends I'm seeing in this roller-coaster of pandemic nonsense is the mandating of medical procedures, by employers, as a precursor to employment or continued employment, specifically, counseling groups mandating the jab. We are seeing a push to force employers to mandate their remote work forces to get these EUA (Experimental Use Authorization) gene revision therapy injections before they return to onsite properties. Colleges, corporations, hospitals, airlines and some small business owners have seemingly jumped on the band wagon of this injection mandate.
Counseling Groups Mandating The Jab: "Proof of Vaccination"
The rush to mandate has even crept into the counseling world and that really upsets me. My counseling practice/small business will never, ever require a mandatory, experimental treatment of any kind prior to or during employment. Nor will we require the same from our clients before they can see a counselor in our offices.
Problems/Issues with "Proof of Vaccination" Requirements
As I see it, the main problem(s) with counseling groups requiring proof of vaccination (or any medical treatment) are the following:
It violates international law.
The Nuremberg Code 1947 was created as a direct result of WWII atrocities. This is international code that was designed to prevent specific crimes against humanity, including mandatory experimental injections, from ever happening again.
It violates our own Federal Code.
We have Federal law on the books that prohibits the mandating of emergency use experimental drugs. The Department of Justice (Executive Branch) has no jurisdiction to override those statutes, btw.
It's a flagrant HIPAA violation.
None of their damn business whether I got the shot or not. Employers may try to defend themselves by saying that employees obtained the shot voluntarily. Sure, they did; "voluntarily" under the implied or stated threat of losing their job!
We're Front-Line Responders, FCOL!
I'm talking directly, now, to those counselors running a practice that are mandating the jab as a precursor to employment or seeing a counselor.
If obeying existing law isn't enough for you, I contend that we can't morally or ethically require people to have undergone a treatment before we'll see them. Nor can we require the same of potential new hires for our own counseling staffs. That's like a paramedic telling his boss he'll only respond to calls with no blood at the scene because he's afraid of catching something.
There's a line between common sense and mandating medical treatment. If a client or staff member has a cold or the flu, sure, I want him to stay home. But demanding they get the jab before returning to work or before you'll hire an applicant, or before you'll see that client is crossing the line. We don't get to mandate other people's medical treatment. That's not what "front-line" does. Period.
People are suffering greatly because of what's happening and the service we provide as mental health counselors is no less important than the medical researchers trying to figure this all out, paramedics that bravely respond to all calls, the nurses that risk their lives every day, or the front-line doctors dealing with this "crisis". Either you're a front-line responder or you're not. Get in or get out.
Someone Mandating Your Next Medical Move?
If you're an associate or fully licensed counselor and the next stop on your career path, or your current employer, is mandating certain medical procedures from you as a pre-condition of your employment there are several things you can do.
Why would you ever want to work for someone who thinks they have the authority to tell you what to do with your body? I'd have to ask myself, "if they'll do that without batting an eye, how far will they go?" I'd tell my own kids to look elsewhere.
Try and educate them to effect the change you want.
If looking elsewhere for a counseling home is not an option, then you have two choices:
a. You must decide whether subjecting yourself to the mandated treatment carries too much risk to your health or not. Do your research then if you determine the risk is acceptable, comply. Just be prepared to live with any unintended consequences as there are no 2, 3, 5, or 10 year studies on any of these experimental drugs.
b. Try and educate your employer in order to effect the policy changes that you want.
If the policymaker is open to discussion, then show them this post first. Attorney Miri Anne Finch has compiled a library of letter templates that you can use for various objectives so go there next. If that doesn't yield the desired effect, see the first bullet-point above.
Summary
We're front-line responders and we have a moral duty and legal obligation to be there for our clients and our staff, with no medical mandates attached. We don't have the legal right to mandate someone else's medical treatments and it is highly unethical to do so. Take your common-sense precautions, as we have done from Day 1 of this sad piece of our history, do your own research, and let's move on.
And now you know.
Plan Smart. Be Safe. Serve Others.
Kathleen Mills, LPC-S, CEAP


Got An Opinion?
This post is my opinion based on almost 30 year practice as a mental health provider. Whether you agree or disagree, please feel free to leave your civil, constructive comments below. You do not need to be logged in to leave a comment.
Sorry, we couldn't find any posts. Please try a different search.