The Counseling Landscape Workshop Series, Pt 1
BHEC, Complaints, and Other Scary Stuff!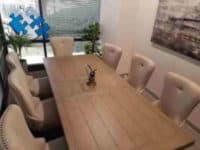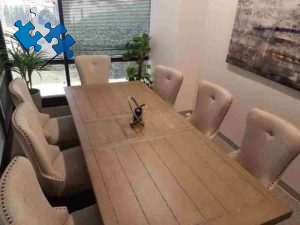 CEU's: 7
Ethics: Counts as 5 Ethics and 2 elective hours, or 6 Supervisor Refresher hrs and 1 elective hour, or 7 elective hours. (Doesn't include Jurisprudence req't.)
Supervisor Refresher Hours: Yes, these qualify!
Who Can Attend?: Anyone. You don't need to be a Supervisor!
Prerequisite Workshops: None.
Whether you're a supervisor or not, understanding The Counseling Landscape is critical to your success. Every counselor needs to arm themselves with as much knowledge as possible in order to "Protect, Equip, and Defend" what you've worked so hard to build. And don't forget about protecting your family!
If you're a Supervisor....many Supervisors feel ill-equipped to teach the cornerstone content to their associates because they often lack proper training themselves, and accessible resources. This morning's session is more than a jump-start. It'll give you the confidence to teach your associates and help them make good decisions while in their agency settings.
The Workshop Agenda...
The counseling profession landscape has changed drastically in the past 10-15 years. As a counselor you're responsible not only for protecting your practice, license, and your family, but if you're a Supervisor you have the added responsibility of fully mentoring associates.
The Counseling Landscape is designed to give you the big picture and provide a platform to work from. In this foundational discussion Kathleen will pull it all together for you and give you a roadmap to follow to help you check off all the boxes and stay safe. Then once you know what a complete curriculum looks like (we've put one together for you!), Supervisors can utilize The PracticeMentors Academy to teach it to the next generation!
Subsequent sessions in this workshop will also deal with many of the major topics in "The Landscape".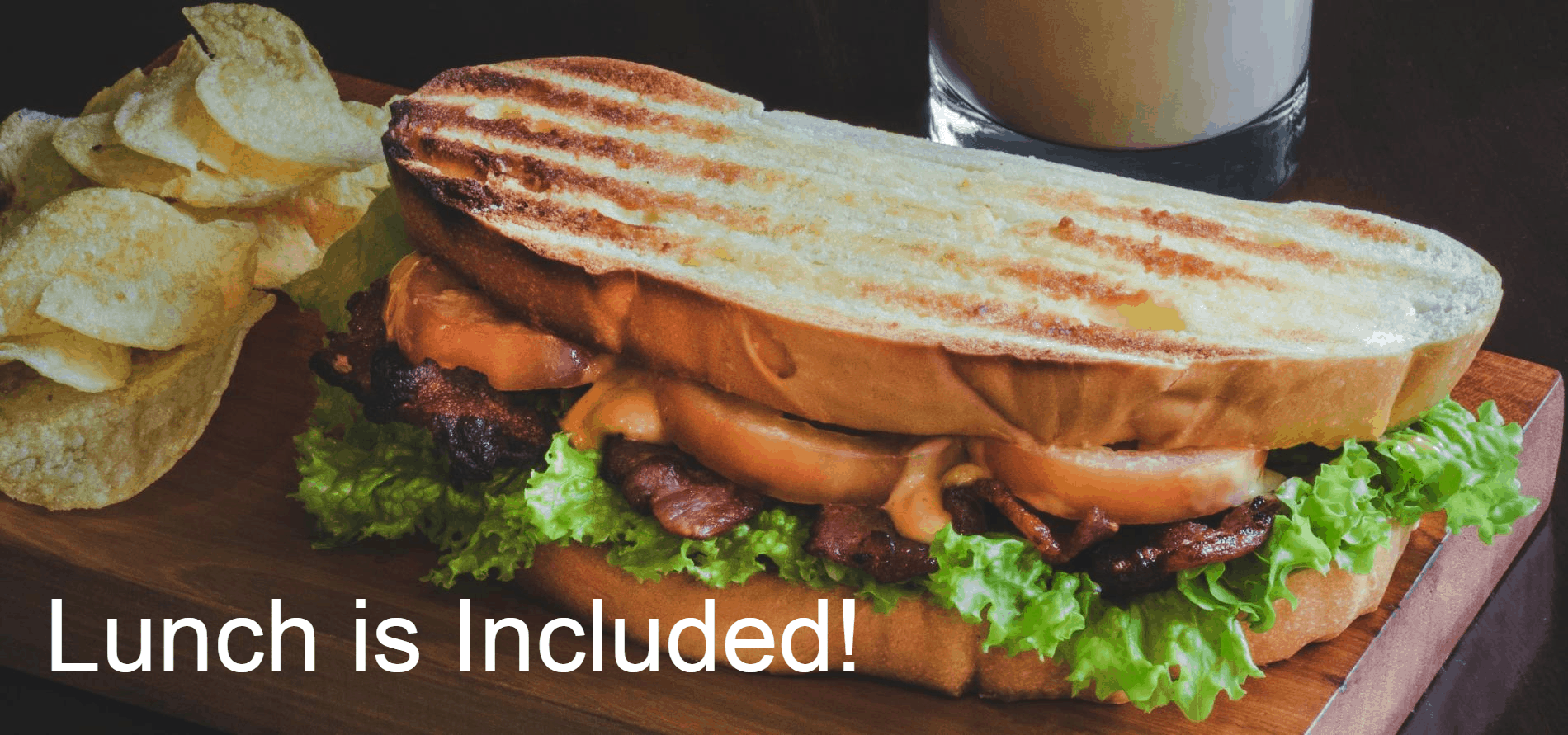 "I gained good insight on specific areas of what to review with my grad students. The timeline for BHEC complaints was a most useful presentation. I like the idea of having a framework to structure development of LPC-A's. Clear, concise, and very informative."
--Kari Malone, LPC Katy, TX
"Well structured. Incredible value for the price. Good flow (of information) from chapter to chapter. Perfect materials development and growth over the years. Love the visuals. Always feel taken care of. You guys thought of everything!"
--Osiris Wade, LPC-S   Frisco, TX
"Very informative and organized. A great way of taking a broad amount of information and funneling it into easily understandable parts. I love that you take your personal experience and help others learn from it. Thank you for sharing and for listening to concerns we had to bring to the discussion as well. This is an invaluable resource, something I have already referenced from the last workshop when working with my grad students."
--Madeleine Vaughters, LPC Katy, TX
"Fantastic and thorough. Great conceptual framework. Broad coverage with accessible and in-depth breakdowns of each category."
--Mat Trammel, LPC-S   Ft. Worth, TX
"Well done! Plenty of hands-on info with material resources for reference, organization, and problem-solving (and prevention!). Will help me stay on track and offer a thorough and solid product (to my associates). Thank you for this additional resource (The Academy). I can't wait to dig into it, and I know it will play a big role in my supervision process. Your organized and easy to access workshop materials puts this training above others of similar type."
--Kellie McLarty LPC, LCDC Ft Worth, TX
"I love the added structure this will give me for adding to my existing supervision process. I want to sign up for the rest of the workshop series. I love that it feels very comprehensive. "
--Jamie Williams LPC-S Katy, TX
"I love (The Counseling Landscape) because it makes sense and is easy to follow. It covers so much information and it's clear that you want people to succeed."
--Bobby Gibson, Sr LPC-S Ft Worth, TX
"This approach (The Counseling Landscape) is all-encompassing and the foundational knowledge that the counseling profession isn't taught in graduate school. I'd say it's not just helpful but mandatory in creating competent and responsible counselors. I really appreciate that the information and documents were already organized in their respective binders and all I had to do was show up!"
--Alana McCraw, LPC (Irving, TX)
"I thought this (event) was so well thought out, thorough, rich in content, and "un-stuffy". It provides the necessary vision and framework which counselors often lack. Fills a much needed "excellence void" in counseling's continuing education."
--Valerie Bryan, LPC-S (Cypress, TX)
"Beyond thorough and informative! I always learn so much and I'm always amazed at how much I didn't know prior to the workshop. I like that we have a detailed, organized binder to follow but it does not come across as scripted. The interaction among participants with Kathleen and Phillip is equally informative. So much is not taught in graduate school, so counselors enter the field with unrealistic expectations. I love the detailed information broken up into categories that relate to The Counseling Landscape. I think this is a valuable tool for supervisors and supervisors in training.
"Kathleen and Phillip are exceptional trainers that provide thorough, detailed, and timely information related to relevant topics in our profession. If you are serious about investing in your development as a counselor or supervisor, go to their training workshops!"
--Olivia Wedel, LPC, Euless/Frisco, TX
"(The subject matter taught is) timely and timeless. I have new, renewed enthusiasm and internal motivation to be a better professional. (The overall presentation) was flawless, the timing of breaks was perfect and I think we were all engaged. The (virtual option) is terrific and works well (saved me an hours commute each way in rush hour traffic!)
I find (The Counseling Landscape) exciting, motivational, and refreshing. And (The PracticeMentors Academy) is a wonderful resource and forum for ongoing professional development.
I've taken several courses from PracticeMentors and each time I leave with invaluable information and renewed enthusiasm for the work we do. Each course is well organized, precise and concise, and most of all enjoyable. I recommend them for all counseling professionals."
--Fred Theobald, LPC (Dallas, TX)
"Absolutely needed! Really appreciate the structure. It is very helpful and organized. Makes a lot of sense and gives me the opportunity to get a clear process relative to what I have currently.
The Counseling Landscape gives me peace of mind, instead of just walking out full of worry. With most ethics training it's usually the opposite.
The Academy is very exciting and I can see the value of all the information you provide.
Kathleen and Phillip do a great job of matching their strengths into developing this program. Very helpful!"
--Betsabe Rubio, LMFT-S, LPC-S
"I have been supervising for over a decade and found this to be one of the most organized, practical, and content dense trainings I've ever attended.
Definitely worth the time, effort, and money."
---Michelle Nietert, LPC-S Allen, TX
"A lot to digest! I took a ton of notes. I give this a 5/5 and I appreciate the virtual option and the comprehensiveness of the program. Thank you!"
--Chelsea Fielder-Jenks, LPC-S Austin, TX
"The topics explored were valuable to learn and review. And thank you so much for the system binders. The virtual attendance option was helpful and I felt very engaged and informed. I needed a launching pad to get me started on the road to a safe and successful practice. Thank you!"
--Jim Murphy, LMFT College-Station, TX
"I am very impressed with the professionalism and methodology (behind PracticeMentors.us). I will be taking more of your workshops and getting your forms. The virtual attendance format worked perfectly for me as someone living from a remote distance. The Counseling Landscape approach is the most professional and organized I've experienced as a counselor! I am very happy to have found you.
The PracticeMentors Academy provides a comprehensive and high quality methodology and system for professional counselors to trust, in order to provide everything an associate needs to run their private practice."
--Cheryl Andrews, LPC-S, Austin, TX
"I appreciate the many, many visuals and templates. The Counseling Landscape is a great reference and I appreciate the collaborative effort between speakers."
--Laura Flowers, LPC, LMFT
Richardson, TX
"I learned so much. I didn't know that I was supposed to know all of this. How helpful this is for my practice! I received more than what I thought I would. The information both verbally and written was increddible. Again, I can't believe the amount of info that will be available to me now. So grateful!
Between the facility and the personalities of Kathleen and Phillip you can't go wrong. I will be taking other courses for sure. If you are ini private practice and, "don't know what you don't know", or already know that you don't know things you probably ought to, you might wat to consider PracticeMentors courses!"
--Alison Lofton Bailey, LMFT
Crowley, TX
"PracticeMentors.us are the experts in counseling/private practice compliance. They offer a positive & informative framework in teaching, offering a variety of courses on this information. A little overwhelming and will take some time to process, but obviously very thorough!"
--Allison Lambert, LPC-S
Allen, TX
"I thought this was an excellent presentation. So much of the "legal" stuff is assumed that we already know it and it was really good to get information on how to present to associates.
I like the concept of "The Counseling Landscape". As a visual processor, the charts were incredibly helpful.
And The PracticeMentors Academy,....what a lovely bonus;
free access to all of the materials (for Supervisors)!"
--Megan Pollock, LPC-S (Houston, TX)
"The trainings with PracticeMentors are exceptional! If you want to be prepared with the most up-to-date information related to practicing in the counseling field, consider these workshops a worthwhile investment. Kathleen and Phillip are the best--helpful, informative, and supportive."
--Olivia Wedel, LPC  (Euless, TX)
Based on the description of the Supervisor Refresher course, I had high expectations.
I have been a supervisor over 10 years and have attended many refresher courses.  This course
far exceeded any expectation I had!  Kathleen and Phillip have put together a course far superior
to any of the others I have attended. This course will challenge you to step up your program and
to push yourself to become an excellent supervisor.  This in turn will allow you to train and equip new
supervisees to become excellent counselors.  If you are committed to making sure the
counseling profession continues to be a superior profession then this course is for you!
--LeeAnn Heath, LPC-S (Corinth, TX)
"This wasn't just an update...it was a new, refreshing look at existing, as well as emerging, information. Thank you for sharing your expertise with us. I expect to be a better supervisor and practitioner as a result of today's experience."
--Bobbie Burks, LPC-S  (Tyler, TX)
"The networking and ability to interact and ask questions is priceless because I can tailor what I'm learning to my practice. The printed materials, website and resources allow me to review the information again and again so I can actually learn and retain what was presented."
--Lisa Heath Evans, LPC-S (Forney, TX)
"Awesome training! Very informative.
Great experience for both new and experienced clinicians."
--Komeka Biddle, LPC
"Kathleen is an incredible advocate for mental health professionals.
Thank you, for sharing your personal experiences in our field.
I appreciate your integrity and due diligence in attending the Board Meetings on our behalf.
Your perspective is truly helpful."
--Tiffany Derrick, LPC
I enjoyed Kathleen and Phillip's knowledge, expertise, and sense of humor.
I was well informed and entertained!
--Pamelea Chappelle-Lyons, LPC-S  (Anna, TX)
Out of all the Supervisor Refresher courses I have taken, this by far was the best.
I am not sure I have anything I would suggest for improvement.
--Shelbie Michaels, LPC-S  (Frisco, TX)
Kathleen always has the most current information in her trainings!
--Steve Turley, LPC-S  (Denton, TX)
This was very helpful and just the right amount of (motivation)!
--Russell Baxter, LPC-S  (Colleyville, TX)
"The presentation subject matter was extremely timely and thorough.
It was well organized and easy to understand. The presentation provided
good information in an engaging way and the materials
provided (binders, website content) is extremely helpful."
--Sylvia Hill, LPC-S (Irving, TX)
"Very informative and well presented. The subject matter was timely and obviously
well thought through to be so highly organized and useful. As always, Phillip
and Kathleen have provided useful, practical information and approaches to
the counseling practice and supervision."
--Steve Clay, LPC-S (Plano, TX)
"Excellent materials presented n a logical, easy to follow way. Excellent information.
A very creative and innovative approach to counselor training. Love The Academy,
a group of like-minded professionals with a common set of core competencies."
Charmaine Solomon, LPC-S (Plano, TX)
"Valuable. Exactly what I was looking for! The Counseling Landscape was detailed and insightful and am considering the utilization of The Academy once I become a supervisor."
--Morgan Doolittle, LMFT
"Thank you for offering this type of information. I have learned so much! I wish I had found you earlier. I love how "The Counseling Landscape" breaks things down. I never knew there was so much we needed to know. While I can't yet apply for my Supervisor designation (few more years to go!) I will be well prepared when I do. This program has been very eye-opening. Excellent material to know and pass along to the next generation of "helpers"."
--Tammy Kothe-Ramsey, LPC
San Antonio, TX
"Good information. Very helpful, especially the information about appearing before the Board (the Complaint Process). Loved hearing directly from the BHEC Executive Director! Very insightful, beneficial and helpful. I will definitely inform my Associates about this."
--Jerry Terrill, LPC-S, LMFT-S
The Woodlands, TX
"The workshop was very helpful and informative. Both Kathleen and Phillip are very knowlegeable and are able to explain the information in an understandable way. While I'm familiar with most of the topics, the material presented added a much greater depth of knowledge to my own. I definitely plan to incorporate "The Counseling Landscape" concept into my own curriculum with future Associates."
--George Cox, LPC-S
San Antonio, TX
"Thank you, Kathleen and Phillip, for the very helpful, thorough, and organized content! Looking forward to exploring, "The Academy"."
--Traci Koen, LPC-S  (Plano, TX)
"The need was not only met, but provided for in a rational team oriented atmosphere allowing for teachable moments. The potential to specialize in supervisor training in the future may further diversify my revenue portfolio and contribution to the well-being of the trainees and Joe Citizen."
--Andrew Siefers, LPC-S (Frisco, TX)
"Excellent training experience. Presenters were engaging and knowledgeable. The important, up-to-date information is valuable; not a regular, run-of-the-mill supervisor update!"
Cynthia Thompson, LPC-S (Arlington, TX)
"Well organized, easy to understand and implement with my supervisees. Very practical. Best refresher course for supervisors I have ever attended. I love the information presented as a curriculum for supervision! I will recommend PracticeMentors.us and this course to all of my colleagues who are supervisors."
--Larry M. Barber, LPC-S, Garland, TX
"I will use everything we learned today. I'm going to put my associates to work! So much work has gone into this. Very organized, and The Academy will make my life so much easier! I just opened my private practice and have been a supervisor for about 5 years and discovered things at this workshop that I didn't know before; things that are incredibly important for me to know."
--Cathy Lamb, LPC-S, Ft. Worth
"The subject matter is vital to what we do in the counseling profession and for the operation of a practice. "I was engaged throughout the entire presentation because the presenters do a phenomenal job. "So good, and so organized! I appreciate the supervisory resources they make available through "The Academy". Compared to the other supervisory training experiences I've had this one has the most current and relevant information. I'll be back!"
Ami Evans, LPC-S, Grapevine, TX
"Loved the dual presentation between Kathleen and Phillip. I love the use of graphics throughout the workshop to present information. That's a core value for me. Very helpful. Access to The Academy is going to be a huge help, having consolidated information readily available to augment my supervisory curriculum!"
--Chip Sutherland, LPC, Frisco, TX
"Money well spent! Invaluable info and resources."
--Tricia Kline, LPC  (Dallas, TX)
"This workshop gave me the tools I need to fine-tune my practice. Kathleen is very personable and knowledgeable and presents the info in a clear, practical manner."
--Amanda Owen, LPC
"Enjoyed the private and very personal workshop. Tons of information provided."
--Cheryl Moses, LPC
"Good information and good presentation! Was very engaging which helps build my network as well."
--Rolla Bradley, LPC-S  (San Antonio, TX)
"Kathleen is professional, highly knowledgeable, and a dynamic speaker. She is/stays current with Texas Ethics and goes, "above and beyond" in sharing her knowledge about BHEC, LPC and LMFT rules, and the regulatory environment (HIPAA, etc)."
--Malinda Fasol. LPC-S  (Ft. Worth, TX)
"After completing this course I feel much better equipped to help intern/associates achieve success."
--Andrea Davis, LPC-S  (Dallas, TX)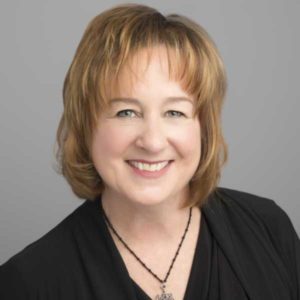 Kathleen Mills has a special interest in the business side of mental health care that has led to the development of PracticeMentors.us. Her workshops cover topics of interest to Texas mental health professionals, including: business protocol, office operations, business start-up tips and suggestions, and legal considerations that every counselor in the state should embrace.
---
Licensure/Credentials:
Licensed Professional Counselor Supervisor
Certified Employee Assistance Professional
Certified Integrative Mental Health Professional, Trained
M. Ed. in Counselor Education, UNT
Years in Practice: 32
Visiting From Out of Town?
These hotels are local and within a 5-mile radius of our meeting venue. Click the logos for more information. The Westin is right next door and a built-in discount is given when you book through this link.
Ticket Selection Information
This event is staged several times each year so when selecting your ticket from the list to the right please make sure to check and select the month and date that you want as well as whether you'll be attending LIVE or VIRTUALLY.
You will also need to indicate the quantity of tickets that you want as the default is "0" and will show an empty Cart if you forget! Just click the little "+" sign to get a "1", then click the "Get Tickets" button.
Where Will The Event Be Held?