The Counseling Landscape Workshop Series, Pt 5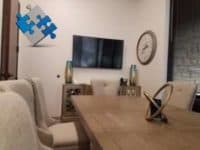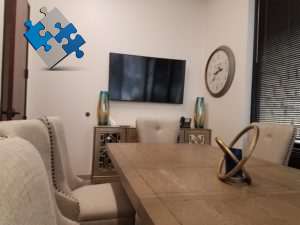 CEU's: 7
Ethics: May count these as 5 ethics and 2 electives, or 6 Supervisory Refresher hours and 1 elective, or 7 elective hours.
(Jurisprudence exam not included)
Supervisor Refresher Hours: Yes, these qualify!
Who Can Attend?: Anyone. You don't need to be a Supervisor!
This workshop is designed to help you think like a small-business owner, assess your practice framework options, and determine the real costs of doing business so that you can make informed choices about operating your practice that you can live with.
We encourage all counselors to take this course. Whether you're just getting started as an associate or you're fully licensed and credentialed or maybe you have your Supervisory designation already, this course is for you! This course is designed to help you make informed choices about your practice framework and the money decisions you make every day.
We'll be featuring testimony from a number of different professionals providing their practiced input, so if you're leery of the legal, financial, and compliance advice you've been getting from other counselors on Facebook, this is the workshop for which you've been waiting.
Special Note to Supervisors: Like all of our other live workshops, all topics presented are represented in The Counseling Landscape and fit neatly into The Academy curriculum.  All materials referenced in the workshop are made available to you, as a Supervisor, to assist you in offering a more fully rounded curriculum to your Associates as you ready them for credentialed practice.
You'll walk away with your primary workbook for future reference, a thumb-drive containing, "Phillip's Magic Spreadsheet" and other forms and goodies, 7 CE hours, and, a lot more small-business acumen & confidence than you walked in with!
The Workshop Agenda...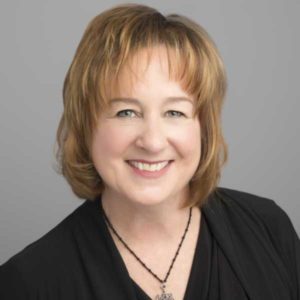 The counseling profession landscape has changed drastically in the past 10-15 years. As a counselor you're responsible not only for protecting your practice, license, and your family, but if you're a Supervisor you have the added responsibility of fully mentoring associates.
The Counseling Landscape is designed to give you the big picture and provide a platform to work from. In this foundational discussion Kathleen will pull it all together for you and give you a roadmap to follow to help you check off all the boxes and stay safe. If you're a Supervisor you might utilize The PracticeMentors Academy and our suggested curriculum t teach it to the next generation!
Subsequent sessions in this workshop will also touch on many of the major topics in "The Landscape".

"We don't learn the business side of things when we get our degree. This is the most valuable information and tools I have seen! Worth the price of admission!"
Kip Rodgers, LPC-S Frisco, TX
"I have received a lot of information over the years including a paid consulting group for almost 2 years, and I definitely got a lot of information from doing that. But this course filled in the blanks I still had questions about but just couldn't figure out on my own. The spreadsheets alone were a class all to themselves. If I wasn't ready before to be a group owner, I can say that I'm ready now!"
--Alison Bailey, LPC-S (Ft. Worth)
"Very thorough, great information for setting up a practice. Personable, fun, great people presenting quality content."
--Karl Monger, LPC-Associate (Trophy Club)
"I wanted a stronger foundation and I believe this information will help. I learned so much. I learned what I expected to and so much more."
--Brandy Briggs, LPC  (DeSoto)
"Absolutely incredible! Included things I didn't even know I should know."
--Alana MCraw, LPC (Ft. Worth)
"I appreciate that you set out realistic expectations. Many times I attend trainings that only focus on the "Ideal" situations. You guys really did a phenomenal job. Exceeded expectations. Great tools for future use to help me plan and budget. Helped me have realistic expectations."
"I genuinely wish I had known about this training when I first started out, it would have saved me a lot of heartache. The presenters were engaging and informative.If anyone is on the fence, DO IT! It was worth every penny invested in my practice and my future."
--Alyssa Cedillo, LPC-S (San Antonio)
"I love the Counseling Landscape approach and philosophy. All of the iniformation was so good, it was more than what I expected. I will be updating so many things in my practice. All of this information was so good. Phillip and Kathleen provided such wonderful formulas to ensure money flow in my practice."
--Christia Rogers, LPC-S, (N. Richland Hills)
"So helpful. A lot of information that I didn't know I needed to know!"
--Kathryn Morgan, LPC-S (Denton)
"This is the type of information that all therapists need. I wish that I had this knowledge earlier in my career."
--Fran Osborn, LPC-S, (Dallas)
"Extremely informative experience and well presented. Very comfortable learning environment."
--George Andrew Hillis, LPC (Rockwall)
"Better than I expected. The spreadsheet tool is an awesome thing. A lot of info!"
--Chip Sutherland, LPC (Frisco)
"Phillip and Kathleen are excellent trainers and leaders. I appreciate their insight, knowledge, and willingness to help us better equip and prepare to run our businesses. Their trainings are excellent and a worthwhile investment for counselors in private practice."
Olivia Wedel, PhD, LPC, LCDC, NCC (Euless, TX)
"Outstanding information, practical tools and time-saving principles."
--Stacy Ramsey, LPC (Frisco, TX)
"I love the personalities, presenting styles, and beneficial information provided by Kathleen and Phillip. "
Pam C. Lyons, LPC-S  (Anna, TX)
"The trainings with PracticeMentors are exceptional! If you want to be prepared with the most up-to-date information related to practicing in the counseling field, consider these workshops a worthwhile investment. Kathleen and Phillip are the best--helpful, informative, and supportive."
--Olivia Wedel, LPC  (Euless, TX)
Based on the description of the Supervisor Refresher course, I had high expectations.
I have been a supervisor over 10 years and have attended many refresher courses.  This course
far exceeded any expectation I had!  Kathleen and Phillip have put together a course far superior
to any of the others I have attended. This course will challenge you to step up your program and
to push yourself to become an excellent supervisor.  This in turn will allow you to train and equip new
supervisees to become excellent counselors.  If you are committed to making sure the
counseling profession continues to be a superior profession then this course is for you!
--LeeAnn Heath, LPC-S (Corinth, TX)
"This wasn't just an update...it was a new, refreshing look
at existing, as well as emerging, information. Thank you for
sharing your expertise with us. I expect to be a better supervisor
and practitioner as a result of today's experience."
--Bobbie Burks, LPC-S  (Tyler, TX)
"The networking and ability to interact and ask questions is priceless because
I can tailor what I'm learning to my practice. The printed materials,
website and resources allow me to review the information
again and again so I can actually learn and retain what was presented."
--Lisa Heath Evans, LPC-S (Forney, TX)
"Awesome training! Very informative.
Great experience for both new and experienced clinicians."
--Komeka Biddle, LPC
"Kathleen is an incredible advocate for mental health professionals.
Thank you, for sharing your personal experiences in our field.
I appreciate your integrity and due diligence in attending the Board Meetings on our behalf.
Your perspective is truly helpful."
--Tiffany Derrick, LPC
"I enjoyed Kathleen and Phillip's knowledge, expertise, and sense of humor.
I was well informed and entertained!"
--Pamelea Chappelle-Lyons, LPC-S  (Anna, TX)
"Out of all the Supervisor Refresher courses I have taken, this by far was the best.
I am not sure I have anything I would suggest for improvement."
--Shelbie Michaels, LPC-S  (Frisco, TX)
"Kathleen always has the most current information in her trainings!"
--Steve Turley, LPC-S  (Denton, TX)
"This was very helpful and just the right amount of (motivation)!"
--Russell Baxter, LPC-S  (Colleyville, TX)
"Beyond thorough and informative! I always learn so much and I'm always amazed at how much I didn't know prior to the workshop. I like that we have a detailed, organized binder to follow but it does not come across as scripted. The interaction among participants with Kathleen and Phillip is equally informative. I think it is thorough and very timely information. So much is not taught in graduate school, so counselors enter the field with unrealistic expectations. I love the detailed information broken up into categories that relate to The Counseling Landscape. I think this is a valuable tool for supervisors and supervisors in training. Kathleen and Phillip are exceptional trainers that provide thorough, detailed, and timely information related to relevant topics in our profession. If you are serious about investing in your development as a counselor or supervisor, go to their training workshops!"
--Olivia Wedel, LPC, (Euless/Frisco, TX)
"Well organized, easy to understand and implement with my supervisees. Very practical. Best refresher course for supervisors I have ever attended. "I love the information presented as a curriculum for supervision! I will recommend PracticeMentors.us and this course to all of my colleagues who are supervisors."
--Larry M. Barber, LPC-S, Garland, TX
"I will use everything we learned today. I'm going to put my associates to work! So much work has gone into this. Very organized, and The Academy will make my life so much easier! I just opened my private practice and have been a supervisor for about 5 years and discovered things at this workshop that I didn't know before; things that are incredibly important for me to know."
--Cathy Lamb, LPC-S, Ft. Worth
"The subject matter is vital to what we do in the counseling profession and for the operation of a practice. I was engaged throughout the entire presentation because the presenters do a phenomenal job. So good, and so organized! I appreciate the supervisory resources they make available through "The Academy". Compared to the other supervisory training experiences I've had this one has the most current and relevant information. I'll be back!"
Ami Evans, LPC-S, Grapevine, TX
"Loved the dual presentation between Kathleen and Phillip. I love the use of graphics throughout the workshop to present information. That's a core value for me. Very helpful. Access to The Academy is going to be a huge help, having consolidated information readily available to augment my supervisory curriculum!"
--Chip Sutherland, LPC, Frisco, TX
"Money well spent! Invaluable info and resources."
--Tricia Kline, LPC  (Dallas, TX)
"This workshop gave me the tools I need to fine-tune my practice. Kathleen is very personable and knowledgeable and presents the info in a clear, practical manner."
--Amanda Owen, LPC
"Enjoyed the private and very personal workshop. Tons of information provided."
--Cheryl Moses, LPC
"Good information and good presentation! Was very engaging which helps build my network as well."
--Rolla Bradley, LPC-S  (San Antonio, TX)
"Kathleen is professional, highly knowledgeable, and a dynamic speaker. She is/stays current with Texas Ethics and goes, "above and beyond" in sharing her knowledge about BHEC, LPC and LMFT rules, and the regulatory environment (HIPAA, etc)."
--Malinda Fasol. LPC-S  (Ft. Worth, TX)
"After completing this course I feel much better equipped to help intern/associates achieve success."
--Andrea Davis, LPC-S  (Dallas, TX)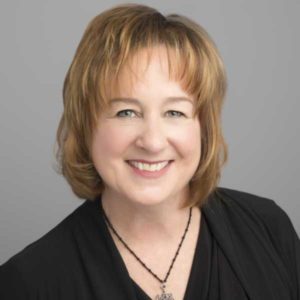 Kathleen Mills has a special interest in the business side of mental health care that has led to the development of PracticeMentors.us. Her workshops cover topics of interest to Texas mental health professionals, including: business protocol, office operations, business start-up tips and suggestions, and legal considerations that every counselor in the state should embrace.
---
Licensure/Credentials:
Licensed Professional Counselor Supervisor
Certified Employee Assistance Professional
Certified Integrative Mental Health Professional, Trained
M. Ed. in Counselor Education, UNT
Years in Practice: 32
Visiting From Out of Town?
These hotels are local and within a 5-mile radius of our meeting venue. Click the logos for more information. The Westin is right next door and a built-in discount is given when you book through this link.
Ticket Selection Information
This event is staged several times each year so when selecting your ticket from the list to the right please make sure to check and select the month and date that you want as well as whether you'll be attending LIVE or VIRTUALLY.
You will also need to indicate the quantity of tickets that you want as the default is "0" and will show an empty Cart if you forget! Just click the little "+" sign to get a "1", then click the "Get Tickets" button.
Where Will The Event Be Held?