The Counseling Landscape Workshop Series, Pt 6
40 Hr Texas Supervisor Training Workshop
CEU's: 40
Ethics: 5 of these are Ethics
Supervisor Refresher Hours: Yes, these qualify!
Who Can Attend?: Anyone. You don't need to be a Supervisor!
Prerequisites: None.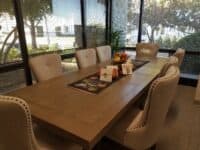 So you want to be a Supervisor? Good! We need more Supervisors with a "pay-it-forward" attitude and a desire to help the next generation of counselors launch their careers successfully.
This Texas Supervisor Training Workshop consists of 20-27 hours of pre-workshop homework assignments (a lot of reading, some short, simple writing assignments and some videos to watch). The remaining 20 hours is done in the two-day workshop. Any hours over the required 40 that you put in will be credited to you as "extra credit" CE hours and you will get a certificate for it at the end of Day 2. Click on the Session titles below for more details about what we'll be covering and what you'll be getting out of this, then grab your seat and let's get you started.
Pre-Workshop Expenditures and Text-Books Needed
Day 1 - What the State Wants You to Know
Day 2 - Launching a Sucessful New Supervisor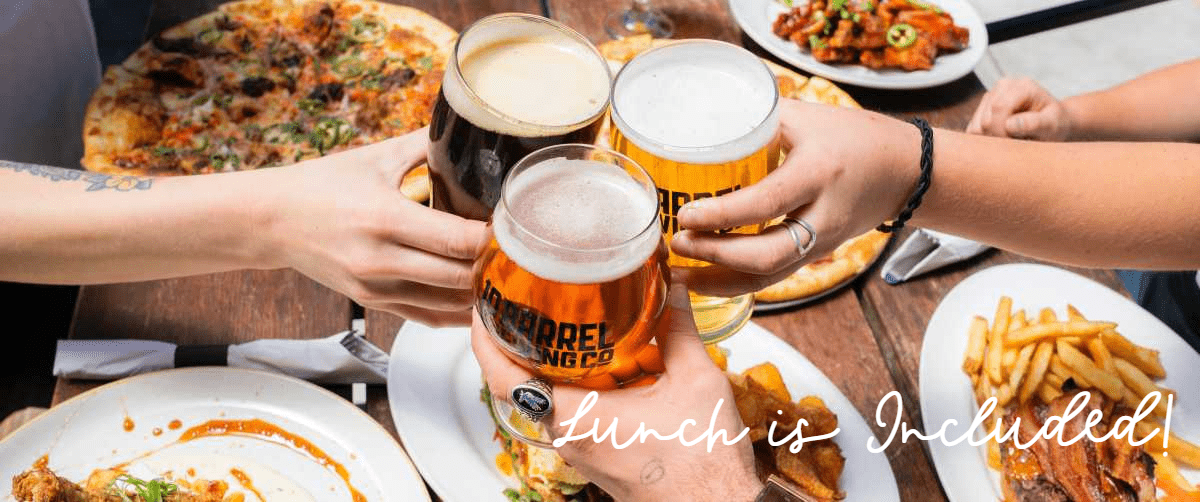 "This training was more than advertised. Clinicians owe it to themselves to challenge themselves with Ms Kathleen's courses. A down-to-earth, breath of fresh air."
---Jessica Harrison, LPC-S San Antonio, TX
"(This was an) engaging, personable, and invaluable event. I felt comfortable and encouraged to use all of myself in my work. So nice to learn in an environment of creative exploration. Such an amazing experience for professional and personal growth! Gave me exactly what I need to get started immediately."
--Karen Roundtree, LPC-S San Antonio, TX
"I found this training to be thoughtful and relevant. Your "why" for what you do is palpable. I appreciate your organization and how easy it is to grow through this time here."
--Tiffany Collier, LPC-S Odessa, TX
"The Counseling Landscape is very structured and easy to understand. Very well organized! The BHEC overview was very well explained and made everything clear and concise. I love that we get examples and templates to put all information into practice. The PracticeMentors academy encompasses everything you need to know in an organized and structured manner. (Kathleen and Phillip's) presentations are very practical and engaging discussions, very personable and knowledgeable. I wish I had known about PracticeMentors when I graduated. Everything you need to know about your counseling practice is here, in one place!!"
--Claudia Davilla, LSW, LPC-S (Carrollton, TX)
"I am so grateful and impressed about this training (The PracticeMentors Academy). This helped me not only understand the supervision landscape but it helped me feel better about providing a support to a new associate. Thank you so much for all you do!"
--Michelle Thomas, LPC-S (Frisco, TX)
"(The Counseling Landscape) is a great approach that provides structure, substance and accountability, to do the right thing.(Kathleen and Phillip) are an amazing, amazing, great team and collaboration."
--LaToya Plator LPC-S (Frisco, TX)
"(The Counseling Landscape) is a great foundation and framework for approaching this field from an ethical and informed background. (The PracticeMentors Academy) is helpful, thorough, and it helps unpack all of the necessary things both LPC-S and LPC-A's need to know that (the counseling community) doesn't talk about."
--Laurence Saputra, LPC-S (Frisco, TX)
"Oh, my word! This is the best training I have been to in years!! The first day was a tad worrisome because it delivered so much information. However, I quickly realized that they were literally walking me through an entire process. I could not have gotten luckier or been more blessed to come across Kathleen and Phillip for this supervision training. Totally feel prepared and supported for the beginning of my next step. Thank you!"
--Acelli Crippen-Kok LPC-S
"The entire 2-day workshop was interactive, challenging, encouraging, and empowering all at the same time. Course content was informative and engaginig. I stayed engaged the entire time. I appreciate that this course wasn't read to me from a Powerpoint presentation!"
--Jillian Thomas, LPC-S
"This training gives you step-by-step instructions for executing a comprehensive supervision program. Your future supervisees will be well prepared because of the extensive time put into this guide. I feel confident moving forward and would recommend this to anyone thinking of becoming a supervisor."
--Cindy Payne, LPC-S
"This was much better than I anticipated. Very well planned, organized, and generous. I didn't expect to be provided with such valuable tools and how to implement them. I plan to start a full-time private practice in a few years and this training makes me want to start right away. Phillip and Kathleen have obviously spent many hours preparing this training and I feel much more equipped to start supervising associates now."
--Kristi DuCote LPC
"I am so glad I took this supervisor training with Kathleen and Phillip as I feel confident in saying most other supervision courses are not as practical and helpful as this one. The resources provided in addition to the information is invaluable! I feel like I have a solid framework for starting a successful supervisory program. Thank you!"
--Cherie Miller LPC-S (come April '24)
"I was excited to attend this training in order to receive my certification as a supervisor. I was expecting to be fed information and then check off the boxes in order to apply for a license upgrade. But, I'm leving with so many tools and resources, but most of all I've been encouraged and empowered."
--Amy Standifer, LPC-S
"You amaze me with how much data you are willing to share. That takes authenticity and confidence. These two days were action packed. Need a day 3 for review to make it will all "stick". It was way more than I could have hoped for.
As someone who has worked in both the IT and Healthcare fields for over 20 years there is no training class that is as comprehensive, value-packed, and immediately applicable as this class. This is the real deal. Don't waste your time or money anywhere else. I wish I had met them earlier. Thank you Kathleen & Phillip!"
--Shadiah Salem, LPC (Garland, TX)
"I must say this was by far the best training I've had since becoming a licensed counselor. Kathleen was phenomenal! Thank you so much for all the amazing new learning. I am so impressed with the commitment and the compassion you have for the field of counseling.
The Academy is everything that a counselor can desire, with room to grow. It doesn't hurt that the facilitators are funny and enjoyable. Not a dull moment.
The presentations were all on point. The diagrams are what made each verbal presentation come alive. The entire second day presentation confirmed this is just where God wants me to be at this season in my life.
Learning has never been so educational and fun. It wasn't easy, but so enjoyable. The facilitators' attitudes made all the difference in encouraging with their, "you can do this" attitudes. Thank you for doing what you do."
--Alessia Madkins, LPC (Houston, TX)
"This training is really well thought out, organized, and executed. I appreciate not having to think for two days. I knew you would answer my questions! I forget who said, "you only regret paying for an expensive item when you first buy it" and that is so true. There are cheaper supervision classes but I cannot believe they are offering anything comparable. I'd pay much more for everything I've received over the last two days. Thank you for investing in the next generation."
--Monica Thompson, LPC (Dallas, TX)
"The material you offer and make available helps assure me that my dream of being a supervisor is possible. I feel much more comfortable proceeding with the knowledge gained from your training."
--Kellie McLarty, LPC (Ft Worth, TX)
"I found this workshop to be engaging and supportive. Kathleen & Phillip spent time making sure we understood every aspect of this training. I feel more confident knowing I have continued support by having access to a large resource library."
--Vilma Mossier, LPC (Corpus Christi, TX)
"This has been a great experience. There was so much information and so many questions were answered. I feel like I will be equipped for supervision after this."
--Ken Haney, LPC (Amarillo, TX)
"This was by far the best two days of training that I've experienced in a very long time. I felt like Kathleen and Phillip were very welcoming, open, and honest about the process. They have a proven method that just works and I feel extremely equipped to go out and serve the population at large. The setting was intimate and welcoming and we spent every minute learning the necessary materials to be extremely effective and efficient as a supervisor. I will and have recommended this program to all of my colleagues who are ready to take that next step in their career."
--Demetra Caston, LPC-S Frisco, TX
"Love Kathleen's energy and honesty. Compatible thinking, but challenging.
Phillip is great, too."
--Chip Sutherland, LPC-S Frisco, TX
"I like The Counseling Landscape approach. It feels comfortable, appropriate, and attainable, all of which I was aware of prior to taking the class. On the subject of BHEC, I now feel able & ready to tackle this with my students. I am so grateful we were able to take the time to do this.
Kathleen's presentation was very approachable and accommodating. I felt very understood and validated in my journey. This was a wonderful 2-day experience and I am so sad to be finished.
This is hands-down the best training I have ever taken. I would recommend it to anyone wanting to become a supervisor or supervisors needing an extensive refresher course. What an enjoyable and fun experience. Thank you for giving me the confidence to become a supervisor!"
--Amy Doar, LPC-S Allen, TX
"We (supervisors) need to be a louder voice of common sense, reason, logical critical thinking and reality. So glad to be around like-minded people.
Supervising the next generation of therapists is crucial. Phillip and Kathleen lay out an easy to follow system to make sure therapists are strong, grounded, and in compliance. I highly recommend!"
--Anne "Kip" Rodgers, LPC-S Plano, TX
(took the workshop as a refresher course)
"I enjoyed the training. I was very hesitant to become a Supervisor but after the training I can honestly say I feel more than competent to be able to guide other associates to become my "remarkable minions"!
Very structured. I enjoy the structure; knowing what I will be taking away from the training. I researched supervisor trainings for 6 months and this is the reason I chose this workshop."
--Mary Rivera, LPC-S Devine, TX
"This training provided much needed in-depth information about laws both State and Federal for new Supervisors. I love how The Counseling Landscape addresses all aspects of the counseling business instead of focusing on just one area.
The training system provided is an excellent framework for starting out as a Supervisor. The tools offered make me feel confident that I can go forward and become an effective Supervisor.
I would recommend this training to anyone who has made the decision to become a Supervisor (or still  thinking about it!). You will leave with information you didn't know you needed to know!"
--Yaneka Willis, LPC-S (Waxahachie, TX)
"Kathleen and Phillip provide a wonderful and supportive learning environment. The workbooks and supporting materials they have put together are extremely valuable and ease a lot of the stress about getting started as a Supervisor. I am very thankful to have invested in this program and look forward to the additional Landscape training workshops."
--Felicia Ward, LPC-S (Allen, TX)
"This workshop was thorough and more than I anticipated with the marketing portion of the workshop. This is my 3rd workshop. I learn so much every time. I am proud to grow my business with the information provided to me. I feel safe as I grow."
--Alison Bailey, LMFT-S
"Kathleen and Phillip are the bomb-diggity of training. I thought the workshop was fabulous."
--Carolyn Moorman, LPC-S
"I liked that we reviewed the relationship between BHEC and the various Boards. Great tools. The materials were practical and well laid out; very organized and comprehensive. In short, Kathleen's LPC-S training was comprehensive and practical."
--Robin Watts, LPC-S  (Denton, TX)
"The discussions were great. Great resources and I love the overall approach."
--Matthew Evans, LPC-S
"I really like the concept of The Counseling Landscape and the discussion about screening/filtering Associate candidates. This was a great training that provided a great starting structure for beginning supervisors as well as giving us things to think through beforehand.....such wisdom!"
--Jimmy Boyd, LPC-S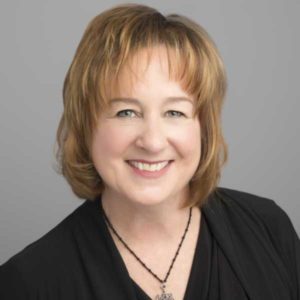 Kathleen Mills has a special interest in the business side of mental health care that has led to the development of PracticeMentors.us. Her workshops cover topics of interest to Texas mental health professionals, including: business protocol, office operations, business start-up tips and suggestions, and legal considerations that every counselor in the state should embrace.
---
Licensure/Credentials:
Licensed Professional Counselor Supervisor
Certified Employee Assistance Professional
Certified Integrative Mental Health Professional, Trained
M. Ed. in Counselor Education, UNT
Years in Practice: 32
Visiting From Out of Town?
These hotels are local and within a 5-mile radius of our meeting venue. Click the logos for more information. The Westin is right next door and a built-in discount is given when you book through this link.
Ticket Selection Information
This event is staged several times each year so when selecting your ticket from the list to the right please make sure to check and select the month and date that you want.
You will also need to indicate the quantity of tickets that you want as the default is "0" and will show an empty Cart if you forget! Just click the little "+" sign to get a "1", then click the "Get Tickets" button.
There is a transfer fee ($450) if you need to change your reservation date, so pick carefully.
Please Note: Your rulebook clearly states two things you need to know before you purchase a ticket:
You must complete 5 full years as an LPC before you are eligible to upgrade your license to "Supervisor" status.
You may take the required 40-Hour training course (like this one!) any time within the TWO years prior to your 5 year milestone mentioned in #1 above. So do the math, then grab your seat!
Your Pre-Workshop Homework Assignments
Please Note: Once you purchase this workshop you will automatically be sent an email with all of your pre-workshop homework assignments in it. It happens very quickly and it happens automatically so you'll want to check your Inbox for that email. If you don't receive it then check your SPAM folder before you contact us, please.
"...there is no training class that is as comprehensive, value-packed, and immediately applicable as this class. This is the real deal. Don't waste your time or money anywhere else. I wish I had met them earlier. Thank you Kathleen & Phillip!"
--Shadiah Salem, LPC  (Garland, TX)
Where Will The Event Be Held?