Custom Logo Development
$595.00
Logos are a graphic representation of everything about you and your brand. It's way more than picking your favorite color and an easily accessible piece of ugly clip-art. It represents, YOU.
Read more in the tabs below.
More Detail
This program involves several live calls to determine some things about you and your brand, then we'll present quite a number of graphic designs until we're all happy with the outcome. It's really kind o' fun, actually!
Buy the program and we'll initiate the process with you immediately.
Logos We've Done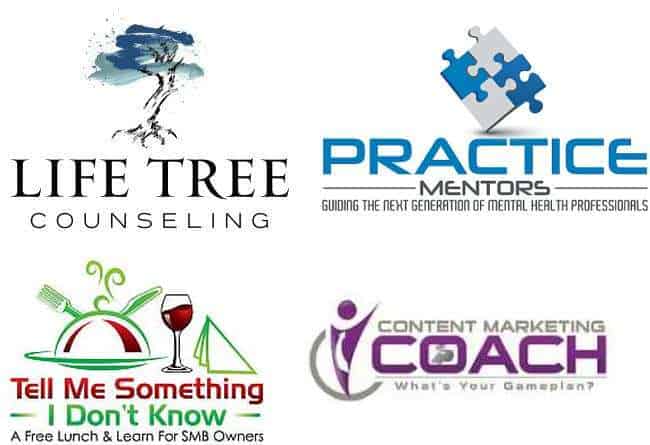 The Logo Development Process
How Does This Work?
If you are currently participating in the Branding/Re-Branding package sold elsewhere on this site then your logo development is part of that package and you do not need to purchase it again here.
If you need a new logo developed for your business and you are not working the Branding/Re-Branding package then you will need to purchase this logo package.
Once you purchase this logo development program you will receive a link to a business questionnaire designed to give us most of the information we'll need to begin development of your logo.
You will also receive an on-boarding phone call to review the questionnaire before you begin it so you'll clearly understand what we're after from you.
Complete the online questionnaire, then we'll call you to review it with you.
We'll begin the development process, submit ideas, and take your feedback. This feedback loop typically continues for 3-5 rounds at which point our clients are usually very happy with the direction and outcome the project has taken.
Once your logo is finalized you will receive digital files in various file formats (jpg, png, eps, tiff).
The process takes 2-3 weeks.
Only logged in customers who have purchased this product may leave a review.