The Counseling Landscape Workshop Pt 4 (7 CEU, 3 TX Ethics)
Chapter 611 Release of Records and Professional Forms Workshop Synopsis: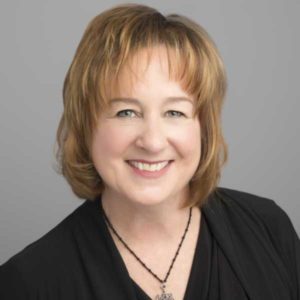 One of the things we've learned doing workshops is that once a student learns the basics, the way the State wants things done, the need for properly executed forms almost always makes its way to the forefront of thought and conversation. We can almost see the light-bulbs going off! So, we've packaged our very popular course, Chapter 611 and The Release of Records with a newly minted course, Professional Counseling Forms, which includes the most popular forms needed to run a counseling practice in 2021. We've even made available some of the less frequently used forms, worksheets, and templates for you.
This is the same course we're doing live right now and the format is described below. The only difference is that you get to print out your own workbook and the opportunity for "class participation" is not available.
In the morning session we'll thoroughly cover the topic of the State of Texas' Chapter 611 which covers the Release of Records rules and regs. This will include a discussion of not only the proper workflow, but the proper forms to utilize in the process.
The afternoon session will be a deep-dive into the most commonly needed forms and will equip you to customize and brand a set of forms tailored specifically to your practice. The workbook that will be used during the workshop is available for download immediately upon purchase of the course. Simply print it out on your printer, punch your holes and keep it in a 3-ring binder. You'll have a hefty 3-ring binder full of guidelines, forms, checklists, and other helpful documents that Kathleen has assembled over the years and polished in her own practice.
We've even thrown in a few bonus discussions you might find enlightening so enjoy!
| Module 1 | Before You Get Started-Files to Download | |
| --- | --- | --- |
| Lesson 0 | Workbook Files You'll Need To Download Before You Begin! | |
| Module 2 | Chapter 611 Release of Records and Professional Practice Forms | |
| Lesson 0 | Intro Session-An Overview of the Day | |
| Lesson 0 | Session 1-BHEC From 30,000 Feet | |
| Lesson 0 | Session 2-Safety Code Chapter 611 Review | |
| Lesson 0 | Lunch Session-Review of The Academy & The Counseling Landscape | |
| Lesson 0 | Session 3-Client File Forms | |
| Lesson 0 | Session 4-Provider File Forms | |
| Lesson 0 | Session 5-General Office Forms | |
| Lesson 0 | Session 6-Bonus Forms | |
| Lesson 0 | Bonus Session #1-The Discussion After the Workshop | |
| Lesson 0 | Bonus Session #2-Counselor Page Tour | |
| Module 3 | Feedback Form and CEU Certificate | |
| Lesson 0 | Feedback Form | |