Overview of the SAP Credential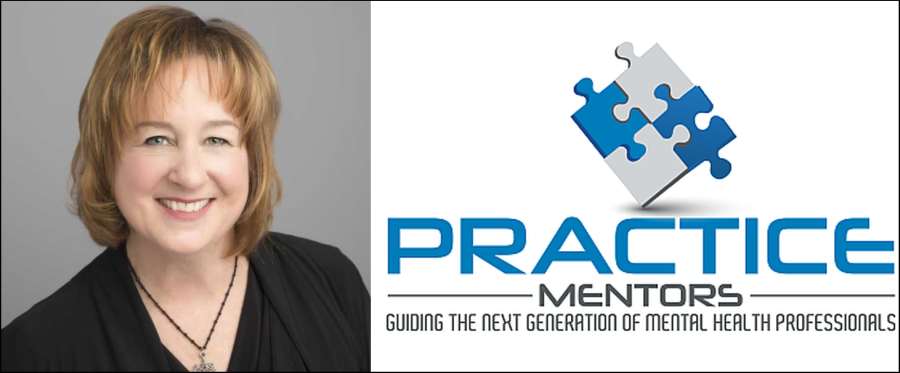 Been working on a new credential recently and thought I'd share a little bit about it. It's called the "SAP". I think I've addressed most of the common questions below but feel free to ask a question in the comments below the post.
What Is the SAP Designation?
Q: What does "SAP" stand for?
A: Substance Abuse Professional
Q: Who is the governing body for this certification?
A: EAPA, usually, and qualified SAP trainers.
Q: Who would want this certification?
A: Mental Health Professionals who want to be involved in the treatment process of employees who test positive for drugs or/and alcohol abuse in a work sensitive position in railway transportation, airlines industry, commercial trucking and sea traffic.
Q: Why would a counselor want it?
A: It's a lucrative doorway to a niche market of Federally regulated, safety sensitive transportation providers/employers, that your mental health colleagues are not seeing.
Q: What segment of the public is interested in utilizing counselors with an SAP designation?
A: By law and regulation, these employers must maintain a mechanism of removal, and treatment protocol for, an impaired employee in order to keep the public safe. The SAP is the person who handles this transaction until completed.
How Do I Get the SAP Designation?
Q: Who may obtain the SAP designation?
A: Clinical Psychologists, LCDC, CEAP, LMFT. (LPC are not allowed to be a SAP unless they earn the CEAP license first.)
Q: What does the study/acquisition process look like?
A: Mucho study time to learn the federal laws and various regulations of each transportation industry. You must pass the online SAP Exam, scoring 80% or better.
After that, the clinician will need to assemble a special intake paperwork, sequentially prepared per the SAP format guidelines (very different than the intake packet for counseling). Follow that with some DOT compliance with record keeping of SAP cases, and also register in various places to the clearinghouse database. Know your HIPAA v DOT/SAP differences due to having limited confidentiality in this kind of process. Also, having your SAP resume available to employers is important too. I suggest you post and maintain it on your website.
Q: How long does it take?
A: The course is 20 hours.
Q: How much does it cost?
A: Approximately $600, which for me included the exam fee.
Q: Is it easy to get? Hard to get?
A: It is a very stout training course and you might feel very overwhelmed at times. It involves a lot of reading and understanding all the Federal laws that surround commercial/public transportation vehicles on the road, rail, in the air or on sea. Also, CFR PART 40., along with the separate transportation regulations. COAST GUARD is regulated separately.
Q: Where do I find out more about possibly registering for this program?
A: Here's a link to an information website page.
What Can I Do With This Designation?
Q: What market segments does this open up for me?
A: Federally regulated transportation corporations which are looking for an SAP to serve their safety sensitive employees, who fail a drug test.
Q: What's the going session rate for this type of work?
A: Prices vary around the country but anywhere between $450-700 per employee. It involves a lot of paperwork, treatment follow through with the recommended treatment plan(employee compliance), making calls to treatment providers, doctors, testing sites, employer's medical director, and others. It's allot of planning and following the employee's progress and subsequent return to work. It could last for months.
Q: Is this a self-pay only benefit or is it covered by insurance or ??
A: This is cash or money order only, transaction type of service. Payment is due before any type of SAP services are performed. Insurance does not cover the SAP process, but insurance will cover the medical treatment(s) that follows.
Q: Who's paying, the employee or employer?
A: Typically it is the employee who pays.
Q: What is the business potential by adding acquiring this designation?
A: The business potential has a good one if the clinician is interested in this type of work and wants to diversify their set of services. The counselor will need to be close to where federal types of transportation are located and employees live. Any corporation who has CDL drivers in their businesses (USPS, Amazon, Trucking companies, UPS, airlines, construction workers, etc.). The bulk of these places will be in warehouse districts, airports, etc.
Q: How can I determine what my market competition is?
A: That this designation is not an easy one to acquire means that your local competition is probably limited. That's a good thing for you! There's also the SAP Provider website on which you can do a lookup by zip code to determine the number of direct competitors in your area.
Business Operation Considerations
Q: Would I need to add any type of insurance coverage?
A: Most likely yes, and I highly recommend you discuss it directly with your trusted insurance agent.
Q: Would I need to make any changes to my liability insurance coverage, or any other insurance coverages I'm carrying?
A: Again, this would be a discussion to have with your current policy provider but, yes, probably.
Q: Are there any potential legal liabilities I need to be aware of and plan for?
A: There is always the legal side to be concerned about. Your paperwork and file construction is a primary key role in you NOT getting into trouble with DOT or anyone else for that matter. Returning someone to work too early is also something to be concerned about.
SUMMARY
The transportation industry will only get larger, and drug abuse issues will unfortunately continue until further notice. The good news is that this is a potentially profitable counseling designation and your competition is relatively limited.
There is a lot of responsibility being a SAP and you need to understand the different role you're taking on. It's not counseling. The employee is not your client, rather, it's (the public) Joe Citizen on the streets. You're helping to keep Joe Citizen safe by returning employees back to safety sensitive positions. A lot of work to get in, but slim competition and a good payday once you're all set up.
Plan Smart. Be Safe. Serve Others.
Kathleen Mills, LPC-S, CEAP


Got An Opinion?
These posts are my beliefs based on my a) 32 years of practice as a mental health provider and b) my own research. Whether you agree or disagree, please feel free to leave your civil, constructive comments below. I try very hard to back up my liberty-based statements with my own experience and/or verifiable facts and I would ask you to do the same. You do not need to be logged in to leave a comment.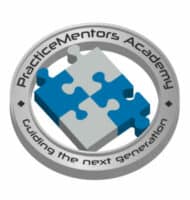 The Counseling Landscape Workshop Series Everything we teach is based around The Counseling Landscape. That's the body of information you need to know in order to run a successful practice, a lot of which is required by BHEC. Completing this series of workshops will put you in the top 5% of all mental health counselors trying to run a practice today and it will put you on a firm, safe foundation. Oh, and each…