Proposed CE Rules Changes Explained Pt 1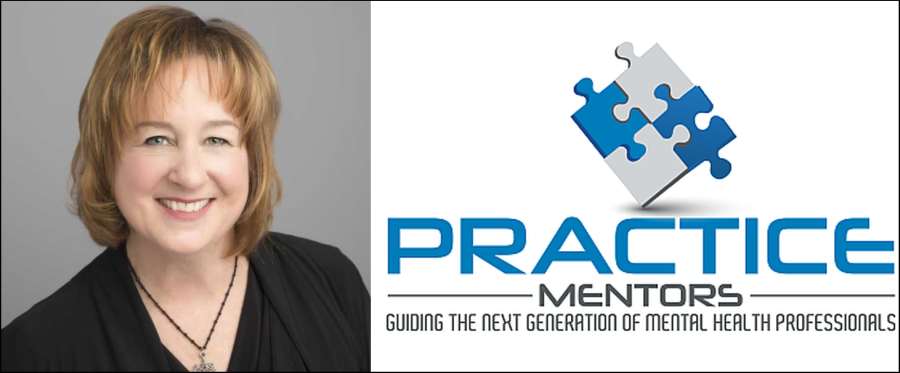 Phillip and I had a lengthy discussion with Darrel Spinks last week, BHEC's ED, to clarify a number of questions we had about the proposed ce rules changes. There are about 5 things I'd like to point out and review with you but one item stands out like a sore thumb. That's the one I'm going to try and explain today. I'll touch on the other items next week.
Proposed CE Rules Changes Driven By...?
First thing you need to know is that a big part of BHEC's original mandate is to streamline operations in all 4 Boards that it governs. A Standardizations Committee, made up of members of each Board, has been in place for some time now working on a number of things including ce requirements.
Please know that while BHEC created the Standardizations Committee, the Committee is made up of Board members and representatives from the state association chapters and one at-large member. It is the Boards themselves that approve/deny the suggestions developed by the Standardization Committee. BHEC is NOT determining the CE requirements, your Boards are.
Where Things Stand Now
This is subject to modification by the Boards before this is all finalized but, if the current version received final approval today here is what would be REQUIRED of you during every two-year renewal cycle, regardless of which license you hold:
(6 hrs) Ethics
(3 hrs) Multi-Cultural Diversity
(1 hrs) Human Trafficking from HHS Approved Provider*
(6 hrs) Related to Supervision if you're a Supervisor.
*The Human Trafficking requirement is actually a State law requirement. BHEC is NOT requiring this one, the State is. BHEC is simply crediting you an hour for your efforts.
Let's set aside what I think about the 50% jump in ethics requirements, the (3hrs) Multi-Cultural humiliation session I'll have to endure every 2 years, and the changes to how supervisor ce's are handled. We'll deal with those items, and a couple more, next week. The 800lb gorilla in the living room today is the new 50% Rule and the new Approved Provider list.
What's the 50% Rule?
The 50% Rule says that 50% of your required number of hours (24 for LPC's, 30 for LMFT's, etc) shall come from entities on the "Approved Providers" list. This is an old rule the Psych Board insisted on including in this new ce requirement mash-up. It's a rule they've had to help ensure that licensees acquired their ce's from a wide variety of providers. It does that by creating a limited list of approved providers. No, I'm not making this up.
An Approved Providers List?
That's right, today there's no list of approved providers but if this gets final approval there will be and here's who's on it:
1. Associations
2. Schools, education service centers, etc
3. Governmental entities
4. Higher education institutions
5. Religious or Charitable institutions
6. Any provider approved or endorsed by a provider listed herein.
No surprises there given who runs the Boards. As long as you are one of the entities listed in 1-5 or, #6 says if you belong to one of them as a member (for a fee) or can obtain their endorsement (show me the money!), then you get to be on the team. Notice anyone missing?
Independent Stakeholders Left Out!
The Independent Stakeholders, the grass-roots level, fully-licensed counselors that have been carrying the ce water for years have been left off the list of "Approved Providers" by the academics and associations currently running our Boards.
To be clear, this doesn't mean the Independents can't continue to offer ce courses, it just means that our applicability, and our market, has been watered down by 50%.
For example, if a counselor needs (24) hours to renew and has already taken (12) hours from "not-on-the-Approved-List providers" (me, for example), then those last 12 hours she needs SHALL come from a provider on that Approved List. Here's are the problems with that scenario:
For Independent Stakeholder, CE Providers: If I'm not on that list then I have been removed from the market and from consideration. Elbowed out by the big, organized groups because I won't pay their fees.
For All Counselors: Your ce provider choices have been (potentially) limited to the Approved Provider list. Said another way, you may take those last 12 hours from a non-approved ce provider, they just won't count towards what you need for renewal. Your options are limited because your preferred providers aren't on the list!
Well, no thanks, I don't wish to play that game and if you don't like having your options limited by special interest groups then you won't either!
Where Are We in the Approval Process?
The bad news is that the LPC Board has already pre-approved this thing as it was submitted to them by the Standards Committee. The good news is that it wasn't a final vote and we're still in the early stages of the overall approval process. Change is possible. Their vote was just to move it along to the next step in the process, so we have time but none to waste.
What's Our Focus?
The nuclear issue is that hundreds of Independent Stakeholders, long-time CE providers and counselors, are not represented on the proposed list of approved providers. If/when Independent Stakeholders succeed in getting added to the Approved Provider list then both independent ce providers and all licensed counselors win.
Board members I'm talking to you! I want Independent Stakeholders on that list and that includes all of my ce provider competitors, too. I want the playing field leveled and I'm not alone on this issue.
This is not an ego/pride issue for me. I'm in business to educate and promote my colleagues and to make money. Having my market limited by Board members who didn't even bother to read this document before they voted on it is disgraceful (watch the YouTube video of the Feb 11th LPC Board meeting at the 1:18 minute point. They hadn't read it before they voted on it.).
What Can You Do to Help?
The official rules-change approval process gives us three options: public comment at Board meetings and public comment via The Texas Register. Your third and best option is to send your brief, well-thought out and crafted thoughts to the attention of those that have a vested interest in producing a fair, un-biased final code. That would be BHEC (see original mandates), not your Board. This is the option I'm urging you to exercise.
Summary
So here's what I'll be doing and I would ask you to do the same and hopefully we can affect the modifications we're looking for before it's too late. I've drafted my statement below and I'll be forwarding it in an email to general@BHEC.Texas.gov. That is going to be a direct line to the right party to bring this issue to the attention of those that need to hear it on the various Boards, and request the desired changes.
"I have just finished reviewing the proposed ce rules changes to the CE Requirements for licensees of the 4 Boards over which BHEC has jurisdiction. I see a major oversight which I would ask BHEC and the Boards to review immediately.
Your list of "Approved Providers" does not include Independent Stakeholders; fully-licensed ce provider practitioners not associated with academia, government, or organized associations. There are hundreds of established providers that do not wish to belong to those organizations, and should not have to be coerced into doing so in order to "make the list". Additionally, this exclusion severely limits the opportunities that all counselors have for CE provider selection.
I'm asking you to add a 7th category to your Approved Provider List for "Independent Stakeholders" which will be defined as, 'Fully-Licensed Counselor CE Providers not belonging to any of the organized groups listed above' (in the current version of the A/P list).
Thank you for your consideration."
Feel free to edit as you see fit and send that off. The more voices they hear at this early stage in the process, the more likely we are to be added to the list of approved ce providers as we should have been in the first place. Would you do that right now? Please!
More on other rules changes next week, but today's topic is the hill to die on.
Plan Smart. Be Safe. Serve Others.
Kathleen Mills, LPC-S, CEAP


Got An Opinion?
These posts are my beliefs based on my a) 32 years of practice as a mental health provider and b) my own research. Whether you agree or disagree, please feel free to leave your civil, constructive comments below. I try very hard to back up my liberty-based statements with my own experience and/or verifiable facts and I would ask you to do the same. You do not need to be logged in to leave a comment.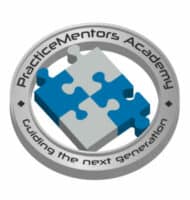 The Counseling Landscape Workshop Series Everything we teach is based around The Counseling Landscape. That's the body of information you need to know in order to run a successful practice, a lot of which is required by BHEC. Completing this series of workshops will put you in the top 5% of all mental health counselors trying to run a practice today and it will put you on a firm, safe foundation. Oh, and each…