Legal Beagle-World Tour 2017
October 20, 2017 8:00 am - 12:00 pm
The Crowne Plaza 14315 Midway Rd. Addison, TX 75001
Morning Session
All Things Legal
Afternoon Session
TX Chapter 611
Encore Session
Students & Interns Only!
Dig The Well Before You Need The Water
At PracticeMentors.us, we believe you are entitled to very specific information to help you protect and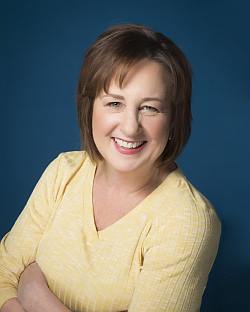 equip your small business. When problems do happen in our profession their outcome is governed largely by the state, and the process is managed by the legal profession, so it is critical that you arm yourself in advance with the proper planning, tools, and understanding of how things really work. Only then will you be able to properly defend yourself when the need arises.
For The Price of Admission
How much would it cost you to sit with an experienced attorney that specializes in these topics and have him/her answer all of the questions? If they managed to cover all of the material you'll learn in this workshop you'll be looking at a bill for 3-4 hours, at $3-500+ per hour.  Do that math.
Sure, you can think about it for now. Just know that seating is limited and once they're gone, they're gone. Oh, I should mention that Kathleen will be holding a post-workshop event for 10 of the most ambitious counselors in the audience. She'll be doing a private workshop from 1:15PM until 4:15 for the first 15 people that sign up for both the morning session and the private workshop. More on that in a minute.
Here's What We've Done For You
By now you know Kathleen's story and you know that attorneys John Pearce and John Mongogna were with her throughout the ordeal. They are very well studied on the problems that mental health professionals and small business owners face, and they are intimately familiar with the ins and outs of our legal system, and the complaint process.
Kathleen has managed to put this All-Star line-up, including rising star, Erin Bogdanowicz, in the same room for three hours, just for you. They'll review and discuss the topics that frequently cause the most financial harm and emotional pain to mental health counselors. She's even talked them into doing it for you for less than they typically bill for one hour of their time. Three hours of time with any one of these experts would cost you well over $1000 but thanks to Kathleen, you have the opportunity to access all three for the price of a ticket. Plus, you get (4) CEU credits, and there's food! And chocolate.
It's What You Don't Know That Will Ruin You!
Oct 20 8:00AM - Noon

Here's What We'll Be Covering In The Morning Workshop Session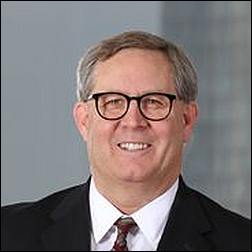 John Pearce Will Enlighten, Regarding:
The Benefits of Selecting The Correct Business Entity
The Importance of Services Agreements, And Their Proper Execution, in Your Business
Biography
John Pearce is a Partner in Scheef & Stone's Corporate & Business Section and his practice encompasses a broad spectrum of corporate, securities, and real estate work for corporate entities, partnerships, and individuals.
Mr. Pearce's extensive transactional law experience includes mergers and acquisitions including hi-tech and low manufacturing, distribution entities, service industries, health care entities and other industries.
Mr. Pearce's real estate practice includes representation of a diverse group of commercial real estate entities involved in the acquisition and development of land, including the construction and financing of buildings, shopping centers, hotels and warehouse space. He also handles leasing transactions with experience representing landlords and tenants.
 John Mongogna Will Hold Court On The Following Topics:
How To Read Your Malpractice/Liability Policy
Understanding What Your Policy Actually Covers And What It Does Not
Biography
John J. Mongogna has worked as a civil litigator and business attorney since 1997 when he was licensed by the State Bar of Texas. He is a Member of the Dallas Bar Association and Italian Bar Association and was recognized as a Rising Star in the Super Lawyers Edition of the Texas Monthly in 2007 and 2011.
He has represented companies in large commercial litigation matter, including contract disputes, high profile insurance defense cases, non-competition cases, real estate disputes, franchise matters, construction defect cases, dram shop, crane cases and business dissolution disputes. John also practices in the areas of consumer law, including DTPA, personal injury and wrongful death. He has worked on the Plaintiff and Defense sides of many wrongful death and personal injury actions including Trucking, Construction, Automobile, Premises Liability and Job Site Accidents.
John believes that every client deserves a general counsel they can call and discuss potential problems with before they occur. He believes that a proactive approach to business planning and disputes is the best way to prevent disputes and to keep disputes from escalating. He also believes that law is about strategy and strategy is more than pushing paper. He also believes that sometimes strategy dictates that a fight is necessary.
 Erin Bogdanowicz Will Present Her Insights On:
Family Law, Court, and Therapist Testimony
When Confidentiality Goes Out The Door, How To Properly Testify in Court
Biography
Erin Bogdanowicz has dedicated 100% of her practice to domestic litigation. She is Board Certified in Family Law by the Texas Board of Legal Specialization, a certification that less than 1% of the attorneys in Texas hold. Erin is also a member of the Texas Academy of Family Law Specialists. Erin handles cases in all areas of domestic and family law, including divorce, custody, child support, grandparents' rights, restraining and protection orders, collaborative law and modifications. Erin is also a certified family law mediator.
Ms. Bogdanowicz earned her law degree from Southern Methodist University's Dedman School of Law. While there, she graduated with the honor of Order of Barristers, which is only awarded to 10 law school graduates from each institution each year. She was also on the Dean's List, was the Managing Editor of the Science and Technology Law Review, sat on the Board of Advocates as its interscholastic director and was an active participant in the school's mock trial program. Prior to law school, Ms. Bogdanowicz graduated summa cum laude from St. Edward's University and obtained an undergraduate degree in political science.
Interns, Grad Students and Recent Grads!
We have a special program lined up just for you.
Click the button to find out more!
All Things Legal Sneak Peak
Go ahead, have a listen!
You know you want to.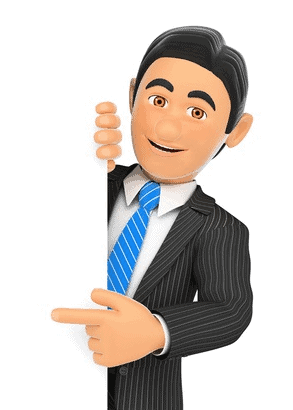 "PracticeMentors is a unique resource for me as a business owner of a practice with multiple counselors in that it is providing the most up to date resources available in the areas impacting the legal aspects of our profession with HIPAA and board compliance. In private practice, there are very few resources available that discuss HIPAA compliance in regards to a small or large practice and what is required to be compliant with the law.
PracticeMentors is allowing professionals to know what is expected of them legally and how to respond to complaints that may occur with licensing boards despite ethically being above reproach. Along with the legal aspects of professional life, Kathleen and her cadre of experienced attorneys give their perspectives and professional advice on how to set up a practice that protects itself and the professionals working within the practice.
My view is that PracticeMentors is an invaluable resource in allowing a professional within an agency, practice, or entity to grow both in knowledge and professionally to benefit the next generation of their organization and the mental health field."
Dr. Rhonda Johnson, LPC-S, LMFT-S, RPT-S, CEAP
"As a pastoral counselor, I often share what I've learned from my own experiences, both good and bad, hoping to bless, encourage, instruct and comfort my clients in the midst of their journey and beyond. I believe we do a disservice to ourselves and others when we withhold sharing lessons learned and the valuable tools that come those experiences both for facing a crisis and for preventing them.
Under the amazing leadership of Kathleen Mills, LPC-S, CEAP, PracticeMentors.us helps guide both seasoned counselors and those new in the field with helpful tools and information, not just for help in a crisis situations, but gives valuable guidance on how to be prepared for the many situations that may arise as a counselor in just about every area of their practice, legally, ethically and more.
I highly recommend PracticeMentors.us to anyone looking to not only be knowledgeable about but prepared for the seen and unseen events in their practice, always given in an honest, powerful, professional and caring way."
Mark Jones, MACE, BCFBCC Pastoral Counselor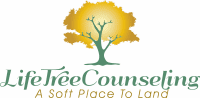 Printed Collateral Sponsor
Private Afternoon Workshop-Texas Chapter 611
Oct 20 1:15PM-4:15PM

If You Don't Know 611, You'd Better Know 911!

In the same hotel conference room as the morning session, Kathleen will be holding court and reviewing the nuts and bolts of the Texas Health & Safety Code Chapter 611 with a laser-like precision that only comes from personal experience. Release of Records will be covered in depth as well as the proper protocols for these documents and the proper ways to stay out of trouble with the licensing board.
Special Guest: Bobbe Alexander
Kathleen's special guest for this workshop is Bobbe Alexander, former Executive Director of the Texas State Board Of Examiners of Professional Counselors. Between the two of these well-studied experts, "I don't know", is not something you're likely to hear in this workshop. And you won't want to miss it.
Here's what you'll get:
(3) hours of detailed study on Texas' Chapter 611 rules and regs.
(3) hours of access to Kathleen Mills in which you may ask her any question about Chapter 611 you can think of!
(3) hours of access to the former Executive Director of the Texas State Board Of Examiners of Professional Counselors, Bobbe Alexander.
(1) reference notebook Kathleen has personally compiled full of relevant materials on Texas' Chapter 611, for you to keep including sample forms for your office to use: Patient Access Request Forms, Notification of Time Extension, Review Determination Letter, Receipt of Document Sign Off Form.  (That alone is worth 3X the cost of admission)
(2.5) additional Texas Ethics CEU credits, credits that meet the new state requirements, on top of the morning workshop credits.
There will be more chocolate in the room.
And you get this access for only another $75 on top of the morning session's ticket price! Kathleen's 611 Workshop is normally priced at 2x that amount so this is a steal. There are only 15 specially priced tickets that include this after-the-workshop-workshop, so act fast!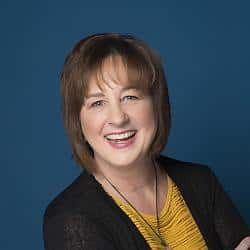 LPC Supervisor, CEAP, Chief Mentoring Officer, Survivor Of The System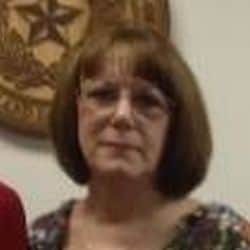 Retired Executive Director Texas State Board Of Examiners of Professional Counselors
"PracticeMentors is a useful tool for beginning and seasoned counselors. I am so excited for the launch of Practice Mentors. Learning from one of the best mentors about the business side of counseling, marketing, finding your niche, HIPPA, Omnibus Rule, technology related security risks and how to prepare for the unknown.
In a world where competition tends to reign as king, Kathleen is willing and wanting to share her wealth of knowledge, and assist counselors in growing their business. I applaud and look forward to hearing and learning not only from Kathleen but other therapists during the conversations."
Amy Cole, M.S., LPC, NCC, BCPC
"PracticeMentors is wonderful place to learn scary stuff about how private practice really works. Then they get you to do it right!"
Christy Graham, LPC-S RPT-S
Acorn Counseling Services
Encore Performance For Grad Students, Recent Grads, & Interns Only!!
Private Audience With Kathleen Mills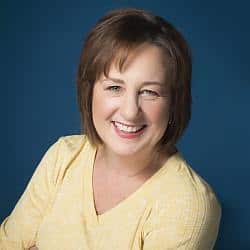 We know money can be an issue when you're trying to get your new career off the ground, but you really, really need this kind of information, too. So here's what we've done. We'll be recording the entire morning session for eventual re-sale on the PracticeMentors site. So, Kathleen has decided to hold a private screening of the entire morning, and moderate it live for a small group of grad-students/recent grads/interns, and offer it at a rock-bottom, money-saving price.
You get the information, the savings, and access to Kathleen Mills for almost 4 hours for only $95 bucks. Simple as that. But even though the venue holds 100 people comfortably, we're limiting ticket sales to the first 25 in order to keep the group small so everyone gets their questions answered. Once they're gone, they're gone! Why don't you go grab a couple friends, get your tickets and make a morning out of it? You won't regret it.
Encore Performance-Sneak Peak
Have a listen! See what your fellow colleague-intern, Jordan Dunn has to say.
Go ahead!