About Those Supervisory Hours You Need....
Thanks for visiting this page. I want you to know that if you're looking for Supervisor Refresher hours, all of our Live Workshops, all of our On-Demand Workshops, and all of our Online Courses count towards your needed supervisor hours. Yes, I'm sure! So whether you're looking to satisfy your bi-annual 24 ce hours or those additional 6 supervisory hours, you can get them all right here from us at PracticeMentors.us. Below is a list of our upcoming Live and Virtual Workshops.
And now you know!


"This wasn't just an update...it was a new, refreshing look
at existing, as well as emerging, information. Thank you for
sharing your expertise with us. I expect to be a better supervisor
and practitioner as a result of today's experience."
--Bobbie Burks, LPC-S  (Tyler, TX)
"The networking and ability to interact and ask questions is priceless because
I can tailor what I'm learning to my practice. The printed materials,
website and resources allow me to review the information
again and again so I can actually learn and retain what was presented."
--Lisa Heath Evans, LPC-S (Forney, TX)
"Awesome training! Very informative.
Great experience for both new and experienced clinicians."
--Komeka Biddle, LPC
"Kathleen is an incredible advocate for mental health professionals.
Thank you, for sharing your personal experiences in our field.
I appreciate your integrity and due diligence in attending the Board Meetings on our behalf.
Your perspective is truly helpful."
--Tiffany Derrick, LPC
I enjoyed Kathleen and Phillip's knowledge, expertise, and sense of humor.
I was well informed and entertained!
--Pamelea Chappelle-Lyons, LPC-S  (Anna, TX)
Out of all the Supervisor Refresher courses I have taken, this by far was the best.
I am not sure I have anything I would suggest for improvement.
--Shelbie Michaels, LPC-S  (Frisco, TX)
"The presentation subject matter was extremely timely and
thorough. It was well organized and easy to understand. The presentation
provided good information in an engaging way and the materials
provided (binders, website content) is extremely helpful."
--Sylvia Hill, LPC-S (Irving, TX)
"Very informative and well presented. The subject
matter was timely and obviously well thought through to be
so highly organized and useful. As always, Phillip and Kathleen
have provided useful, practical information and approaches to the
counseling practice and supervision."
--Steve Clay, LPC-S (Plano, TX)
"Excellent materials presented n a logical, easy
to follow way. Excellent information. A very creative and
innovative approach to counselor training. Love The Academy,
a group of like-minded professionals with a common set of core competencies."
Charmaine Solomon, LPC-S (Plano, TX)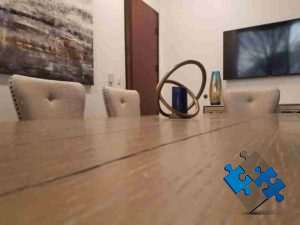 Lack of understanding about the Chapter 611 Release of Records is the #1 source of complaints filed against TX counselors. Learn the ropes with Kathleen Mills and stay out of Austin!
Read More & Sign Up!
Your Workshop Instructor | Kathleen Mills
Kathleen Mills has a special interest in the business side of mental health care that has led to the development of PracticeMentors.us. She conducts events that cover a myriad of topics of interest to Texas mental health professionals, including: business protocol, office operations, business start-up tips and suggestions, and legal considerations that every counselor in the state should embrace. She's also a talented speaker/presenter. Kathleen offers various workshops and CEUS for mental health professionals in the area of business development and ethics. Many of these topics are presented by professionals in their fields.
Licensure/Credentials:
Licensed Professional Counselor, Certified Employee Assistance Professional
Education: Master of Education in Counselor Education, University of North Texas
Years in Practice: 32