LPC Board Lockdown: Another Big Fat Wait!
Intern Status v LPC Board "Approval" Process = Livid!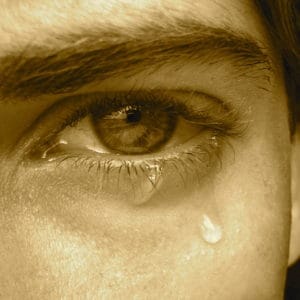 I have a fabulous intern, "in-waiting"; a prisoner of the LPC Board. We submitted her flawless paperwork back in May 2017. At that time we knew it was going to take about 4-6 months to get her, "Intern", designation but she has been "benched" from duty, since May 2017 and is broken-hearted. Yet another, big, fat, wait, courtesy of our State Licensing Board. I can't promote her. I can't list her on my website. I can't do anything.  You have got to be kidding me. Really?!
So What's The Problem?
Because, someone is asleep at the switch and is refusing to read 1 course description from her transcript. They tell me that's all that stands in the way of her completed paperwork. That, and she can't get a board hearing until Sept of 2018 because the board is so far behind and only meets 3-4 times a year.
My Intern's Latest Correspondence With The LPC Board
" I talked to the Executive Director from the Texas Board and she said she will have to take my case to the Board's Hearing. They only meet 3 times a year and of course for the upcoming meeting in May she has too many cases already, so mine will be for September 2018. Therefore, I won't hear any news about my license until the end of this year."
Are you kidding me? All of this young ladies papers are in order and the roadblocks holding up her approval are a 5-minute review of a course she's already completed, and a quick hearing with the Board?? She's going to end up waiting for her approval for almost (2) complete years? This is Texas. We can do much, much better than this. I am not going to take this "lightly".
Letter To The LPC Board
To Whom It May Concern:
What's going on down there in Austin?
Good people spend years of their lives obtaining the educational background that The LPC Board requires of them, jumping through endless hoops to become certified in order to make a living, all in good faith and the belief that the board will do their part in a timely manner. Yet your long-term track record indicates you see absolutely no problem making them wait an average of 8 months or more to get intern approval, after they've jumped through your requirement hoops in good faith?
My current intern applicant is looking at an 18-24 month wait before she sees her approval papers. The LPC Board for The Great State of Texas can't approve a meticulously prepared folder of application papers in under 18 months? Unfortunately, in my experience and that of many, many of my colleagues this callous, uncaring approach appears to be the norm for this board, not an exception to the rule.
What are these people supposed to do in the meantime? Their skill-sets stagnate when they can't work in their chosen profession. They have bills and student loans to pay off, too. Most of them don't live at home anymore, and a large percentage of them don't have a "significant other's" income to rely on.
Regarding this young lady's case we've been told that the only thing holding up her approval is, "someone needs to review a course description of one of the classes she took out of state, and render a yay or nay on that course's transferability." Really? Read the description and pass judgement.
Yet, we can't find someone to take 5 minutes to read a course description paragraph and render a verdict anytime between now and May 2018? And your solution to this shortage of literate, willing, supervisory staff is to wait another 4 months so the board can read it together. This kind of nonsensical, ivory tower approach to dealing with people's lives is simply not acceptable.
A quick glance at the TDLR numbers indicates the professions under their supervision have approval times measured in days (an average of 60-90), not months (18-24 ). My intern could have earned her PhD in this time-frame!
My colleagues and I are part of a growing, "silent majority" of counselors who are not ok with this gross mismanagement of resources and trust. We will see you in late April 2018, in Austin, when the LPC Board convenes, and we will be listening, and loudly voicing our opinions.
THOUGHTS? Leave a comment.