Building a Solid Business Plan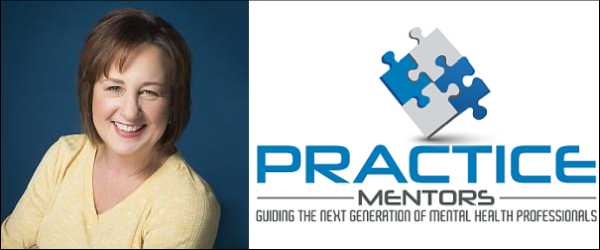 Building a Solid Business Plan
"If you don't drive your business, you will be driven out of business." B. C. Forbes
How do you start a private practice?
Think you are ready to open up a
business
? The business plan setup you choose is the key fundamental principal and has the potential to either 
make you
or
break you
. The more you know about how to protect, equip, and defend your business the better! Are you starting off on the right foot?
Here are some questions to consider to help you determine where you land. Throughout my 26 years in practice, I will still periodically review and ask myself these same questions:
"Is my business fundamentally strong or simply a fabricated empty shell?"
"What do I need to add in order to keep my business protected?"
"Am I doing enough to keep my business on solid footing?"
Starter Pack
You are just starting out and want to know the basics to a solid counseling practice start-up. Well, here it is! This is my Starter Pack of 4. It will get you focused on the basics to jump-start your new venue.
Business Setup:
When the idea for Life Tree Counseling Center, Inc. was born, the first thing the shareholders and I did (very quickly!) was consult with a corporate attorney. It is imperative to hold a legal consult with an attorney who specializes in corporate law. This will help determine if you have the fortitude to proceed with your dream. Please, do not use a brother-in-law or some other friend who owes you a favor or use a family law attorney. It may seem convenient at the time but this is not a step you want to cut corners on.
Talk to a corporate attorney to discuss the following things:
Tell him who you are
Describe what you want to do
Articulate in a succinct manner, the compelling reasons why you want to start your own business
Review early, mid, and future business goals
Disclose the amount of start-up money you are planning to use
Review the pros and cons of the online business set-up sites (It may not be for you. Most times it is not.)
You need to know these things before you sign the dotted line with that $99 internet special that only takes 10 minutes to complete. Together, you and your attorney will set up your business (the right way), designed specifically for you and your business plan, from the get-go.  Sole Proprietorship is no longer an option. We live in very litigious times with extraordinary compliance requirements, which means we are fair game when it comes to rampant lawsuits. Allow me to be direct here: It does not do you, or your family, any good to think that a Sole Proprietorship is a valid option.
Malpractice/Liability Insurance:
That $1 Million/$3 Million malpractice/liability insurance coverage is not what you think it is. Many of us assume it covers everything. Especially when you read that a "professional incident" is a covered expense. Think again, because there are exclusions for that too! And chances are likely, that if you purchased a $275 annual plan, it won't cover most things. My advice is to acquire a robust insurance coverage program from an agent who can review in detail and discuss your business requirements.
This includes some things like:
slip and fall and rental space coverage
additional malpractice coverage (for healthcare providers)
disability insurance
umbrella coverage needs for your business
Proper Website:
Your website is the initial key to your success. You hear about this "must-have" asset all the time from experts but don't do it on your own. Invest in your online presence.  If you do, you will be able to avoid all of the online counselor directories you think you are supposed to have. Investment in a stunning website is key.
Learn everything you can about how to construct a website. Proper construction. The more you own your website from the get-go the easier changes will be for you. Yes, you can do one of those hosting packages with the pre-printed templates but inform yourself on the options of that choice. Will you own the content should you want to leave and convert it somewhere else? There are some sites that will not help you with this because they, in fact, own your site. Not you.
Develop a precise, non-wordy description about who you are and what you do. Work with an expert to help you develop your story.
Research what your client niche wants to know immediately when they access your site.
 This might include:
Phone number, address, map, hours of operation.
Do you take insurance? Which ones? Do you take EAP? How much are self-pay fees?
Fee schedules. There is nothing more annoying than being a client looking for your fee schedule. You will quickly lose them.
Easy appointment scheduling is your lifeline to cultivating success.
Frequently Asked Question Page
HIPAA, Intake paperwork (password protected), and other things that are medical industry standard.
Articles that contain concrete to-do lists that are written exclusively for your client niche and friends of your client niche. Keep these short and concise.
Proper and professional headshot.
Write your story that tells clients about you. This needs to be tastefully done with the idea that your story hits the emotional component with the reader and makes that potential client want to pick up the phone and call you for more information. Please, avoid the word "passionate", because it doesn't tell your client a thing about you or why you do what you do.
Mentorship:
The acquisition of mentors begins when you are in graduate school. The big push will be when you are an intern. These important people will be your lifelines in your business world if you allow that to happen. You don't know anything after school is done and the business life is another animal entirely. The people you want to include in your walk are educators, supervisors, lawyers, accountants, bankers, medical providers, entrepreneurs, and salesmen (just to name a few). Failure to invest in experienced professionals will result in slow growth.
Listen to your mentor's stories and learn how to cultivate your business attitude as a result of those rich lessons. You get the immense honor of hearing their experiences and shoving those lessons in the back of your mind. This teach-ability will get YOU in the game of business. Allow your mentor to push you into the Abyss of Discomfort within yourself. Pushing through that discomfort and learning what it takes to be above average will be one of the best lessons you'll ever receive.
Develop relationships with professionals in fields. If you want to be in business, you have to be around business minds. Psst: They aren't where you think they are and you will have to look outside your profession to find them. Keep in mind that their successes required a lot of mistakes. Be sure to ask them what they loved about failed experiences. Being teacable requires a humble spirit.
I would love to chat with you about where you are in your business plan set-up and how we can help!