Career Path Consult
$125.00 – $495.00
For Recent Graduates, Interns, and Those Considering 2nd Careers
There is a lot of valuable, free material on this website created specifically for post-grads and interns. But you have questions, and you might just prefer a little one-on-one with someone who's, "been-there, done-that".  If that's you, then you'll want to seriously consider this program.
Kathleen Mills has run a very successful practice for over 28 years and knows where all the potholes are. Let her help you streamline your career path through her new, Career Path Consult program.
See below for all of the program details.
Description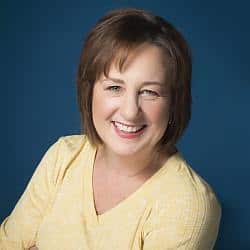 It's a long row to hoe, from a simple dream of helping others to navigating the academic world to finally complete your bachelors, then your Masters degree, to dealing with the state for your various permits and licensing papers, it can be tough. It is tough! The wise counselor-to-be seeks wise counsel, and that means finding a mentor that has real-world experience.
Parents, friends, and academic staff are a good start and should be a part of your support group but there's no substitute for the experience of someone currently "in the trenches". If you're a soon-to-be-grad, a recent grad, an intern, or someone considering a 2nd career, this program is for you.
How Will This Help Me?
The right career consult can reduce the time it takes to get your permit papers.  It can shorten the time it takes to get your intern hours, help you find the right supervisor if you're searching (vs. "any supervisor will do!"), help you deal with the State to get your licensing papers, it'll help you avoid the roadblocks and potholes that only experience knows about. It will even help you determine if counseling is the right career-path for you.
Kathleen Mills is that counselor. Read about or listen to her story elsewhere on this website. The site is full of snippets and vignettes about the trials of students, interns, and even licensed professionals. Kathleen absolutely loves to help people and help them sketch a road-map to safely navigate the gauntlet that awaits the counselor-to-be. If you already have a supervisor, that's great, we're not looking to supplant your current relationship. It's perfectly acceptable to have a variety of mentors and utilize everyones' experience.
What Are My Options?
You purchase one of the several blocks of time available. If you'd like to talk with her for an hour, there's a plan for that. If you think you'd like an initial discussion with Kathleen, some time to think over the discussion then another consult to tighten things up, there's a plan for that, too. There's even a discounted block of time for those that think they'd like to have a longer-term relationship with Kathleen Mills.
How Does This Work?
Pick your package, complete a short questionnaire at least 3 business days before you meet, and schedule your time with Kathleen Mills. Simple as that. If you're in the DFW area the consults are held in Kathleen's office in N. Dallas. If the drive's a bit far then it will be conducted via telephone. You have the option of having a hard-copy report assembled after your meeting, or you can take good notes and save a few dollars, your choice.
Still Not Sure??
To help you make your decision, Kathleen will be happy to speak with you on a :10 minute call prior to scheduling/purchasing time with her. Call (972) 234-6634 ext 101, leave a message and she'll call you back within a couple of hours to talk with you. We're here to help.
Additional information
| | |
| --- | --- |
| Time Blocks | 1 Hour, 2 Hours, 5 Hours |
| Hard-Copy Report | With Follow-Up Report, Without Follow-Up Report |
| Meeting Options | Live, In-Office, Via Phone |
Only logged in customers who have purchased this product may leave a review.