How To Find A Supervisor | November Workshop
November 10, 2017 8:30 am - 12:00 pm
Office In The Park | Life Tree Counseling Center, Inc. 14679 Midway Road Suite 200 Addison, TX 75001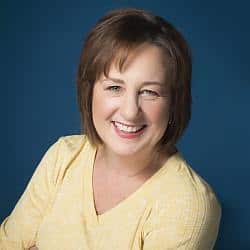 Finding a Supervisor can feel, "like looking for a needle in a haystack." The purpose of this workshop is to teach you how to find a supervisor and succeed...now! Not after you get fully credentialed. If you are nearing the end of your Master's program, this workshop is for you!
How To Find A Supervisor
You don't know what to ask. You don't know what you need to know. You don't even really know if the Supervisor really has your best interests at heart! What you do know, is that you must find a Supervisor first, before you can begin acquiring the 3000 hours needed in order to be fully licensed. This is overwhelming for some and worrisome for most. And you are not alone.
The road to becoming a Licensed Professional Counselor runs right through a long and detailed internship. Listen to podcast Episode #28 we did with Jordan Dunn as he outlines what he did in preparation for his 3000 hour journey, and see if the questions he poses to me are some that you might be wrestling with as well.
Here's What You'll Get
A light breakfast will be served at this workshop.
You will receive a, PracticeMentors Intern Notebook, with all kinds of goodies in it, designed to help you keep everything organized before, during and after those 3000 direct/indirect hours
A vetted list of recommended supervisors; a list compiled with the assistance of one of Texas' top supervisor/trainers!
Here's What We'll Cover
Hour One: How To Find A Supervisor
What to ask. What to look for and how to interview them!
How to construct your story to include with your cover letter.
We will study Texas LPC - Intern Rules Section regarding what you need to understand.
How to apply for your LPC-Intern status as well as how to submit a clean application to the LPC Board to expedite the process.
Hour Two: My Top 12, Best Practices For Today's Counselor; "The 12 Must-Haves."
The 3 Must Haves Of Setting Up Your Business
The 3 Must Haves of Marketing Your-Self
The 3 Must Haves Of Federal Compliance
The 3 Must Haves Of State Compliance
Hour Three: That "Affordable" Malpractice/Liability Insurance Coverage
You will be very surprised what you have NOT been told! Because you don't know what you don't know, in our final hour we will thoroughly examine a fundamental and crucial cornerstone of your Internship which requires you to purchase $1 Mil/$3Mil Malpractice/Liability Insurance coverage. I will provide you with:
A list of questions to ask insurance agents.
Additional things to know about policies in order for you to make an informed purchase.
Seating for this workshop, How To Find A Supervisor, will be very limited as this is a private workshop.  I cannot wait to meet the next generation of counselors!
Give me a call if you have any questions call me: 972.234.6634 ext 101 or  send me an email to:  [email protected]
Hope to see you soon!

3 CEUS will be given.
Life Tree Counseling Center Approved Texas LPC CEU Provider #1777
Life Tree Counseling Center Approved Texas Social Worker CEU Provider #6942