Empathia's Black Swan Training Workshop
March 23, 2018 8:00 am - 4:30 pm
Coverica Building-5999 Summerside Dr #200, Dallas, TX 75252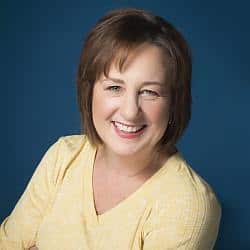 Have I Got A Treat For You!
Those of you who have followed us for any length of time should know by now that one of the basic pillars of PracticeMentors is that, "the old model of counseling practice is dying, and there are new things taking its' place!" That means that while a college sheepskin still puts you squarely on the "practice field", the players, refs, and coaches all look different. You absolutely must get to know the new rules of the game and its' new players. 
Empathia is an EAP provider out of Wisconsin and they are hands-down one of my favorite providers.  People make a great company and this one is staffed with more than enough of them to make my life that much simpler. Even better, they're innovators! And innovation in our field is a must. Let's dive in and I'll tell you about how they can help you and your practice
I'd Like To Introduce You To Jessica Storm
Jessica is the Account Manager/Trainer for one of Empathia's hottest new services, a disaster relief program they call, "Black Swan Solutions".  I've known Jessica for some time now; she's bright, sharp, funny, and happy to be in an industry where she can serve other people. And she is one of the "innovators" I just mentioned. The good news is, she's coming to Texas to help you with a new way to energize your practice and put some serious money in the bank.  She'll be holding a one-day only, one-time training workshop for those counselors who qualify and see the value of this program to their practices. The workshop will be held in the North Dallas area on Friday, March 23. 
Recently Phillip and I had a conversation with Jessica and her boss, Tim Sumeic-Manager of Field Operations, in which they discussed the Black Swan program and how it works, how it pays, and what it could mean to your practice.  I think I'll let her tell you all about the program, though. So, go ahead, click the button.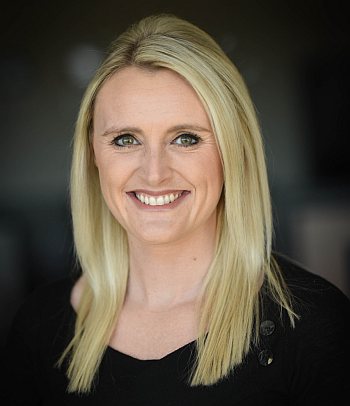 What We're Looking For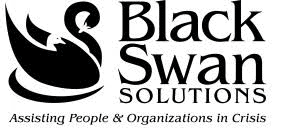 Hi, I'm Jessica Storm and I'm coming to Texas in March of this year for two very good reasons; allow me a moment to tell you just a little bit about the first one. Empathia's disaster management division, known as Black Swan Solutions®, contracts with numerous organizations in the aviation, insurance, education, banking, sports and entertainment industries to assist in responding to large-scale crises. When these incidents occur, providing timely information and support to affected persons and their families is critical. We use Psychological First Aid (PFA) to provide this support and assist people in the immediate aftermath of extremely stressful events.
We're looking for just a handful of the right people to help us in two areas. First, Black Swan Solutions' one-of-a-kind virtual crisis call center is activated within minutes of a crisis and staffed solely by trained behavioral health professionals. Processing inquiries from those who believe that a loved one may be affected can be performed in your office or in the comfort of your home.
The second area we'd like to talk with you about is our, "boots on the ground", service, our Family Assistance Centers. FAC's are set up near the site of the crisis, and provides a place for family members and those impacted by the crisis to reunite and receive information. As a Family Assistance Center Specialist you will provide emotional and logistical assistance to assigned Victim/Family OR supports the on-site family assistance operation.
We need YOU to fill one or both of those ROLES!
My second reason for traveling to The Lone Star State is to see for myself if all the hype about your fabled Texas BBQ is true. Kathleen and Phillip have both promised me they'd show me how it's, "done right!" I sure hope so.
Do You Qualify?
By now you're probably have a couple of questions. Let's see if we can answer a few of them and

put you to work! If you have an interest in becoming part of our specialized network, you should:
Possess a minimum of a master's degree or doctorate in behavioral science and be state licensed or certified; Interns who are in the last semester of their graduate program are encouraged to attend.

Have access to a computer (PC or Mac), high speed internet, and a phone;

Be "comfortable" using technology.

Complete a 1- day training workshop with Jessica, in Dallas on Friday, March 23rd. You will need to bring these items to the workshop:  Cell phone, laptop, and power cord. Electrical outlets will be provided.
Still with us so far?
So How Do I Benefit?
Well, you put in just a little effort, and reap a lot of benefits helping other people!
| Your "Skin-In-The-Game" | What You'll Receive |
| --- | --- |
| Satisfy the criteria outlined above. | Access to an exclusive, permanent income stream. |
| $59 Workshop/Program Entry Fee | Reimbursement/Compensation rate at $75/hr |
| 8 Hours of your time (@ Training Workshop) | Work from home, or work on-site as needed. |
| | 6 CEU's, for behavioral health professionals with licenses through the APA and the ASWB. |
What Makes This So, "Exclusive"?
Empathia's Black Swan Program is indeed one of the fastest growing programs in the EAP industry, but they only need a specific number of new counselors for this program. In fact, the last time Jessica did this particular training program to fill these positions was almost four years ago! This is not something they do every week, every month, not even every year. Fact is,
"once these positions have been filled it may be several more
years before this opportunity rolls around again."
Really. Can you really afford to wait? To take that chance? The way our industry delivers care is changing and opportunity is knocking. Gonna answer that?
Option #1: Free Info-Webinar
We're holding a free, information-only webinar on Friday March 2, at 2:00PM. Click the button below to reserve your virtual seat and find out more about this rare opportunity to shape and grow your practice.
Option #2: Register For The Workshop
Heard enough? Then head on over to the check-out counter and claim your spot. It's all about being in the right place at the right time!