The Counseling Landscape Workshop Series, Pt 7
Our Next Big Adventure Together!

Our Next Counselor Retreat:  A Trip to the Shooting Range followed by training and a user-submitted questions discussion.
CEU's: 3
Who Can Attend?: Any mental health licensee. associates, licensees, supervisors, spouses.
The Workshop Agenda...
Date:  Saturday, Oct 29th, 2022
Event Time:  10AM - 2:00PM (approximate end time)
Range:  Frisco Gun Club (1 Hr Range time)
We'll meet at the Frisco Gun Club at 9:45AM. The range fee (1 hr) is included in your ticket price and you'll need to supply your own: gun, ammo, ear and eye protection.
Food & Chat:    @Local Private Meeting Room (a very short drive from the range) Easy directions will be handed out at the event.
Once we've destroyed some paper targets we'll head up the street a mile or two where we've reserved a private meeting room just for us!
After we get settled, Kathleen and Kip will make a short presentation on a topic TBD, a catered lunch from Rudy's BBQ will be served, and we'll spend the balance of our time answering questions you've submitted. Plenty of time to decompress with your peers, get pressing questions answered, or just get a few things off your chest.
We're gonna keep this simple and keep it fun.
Never Been To a Shooting Range?: No problem. If you have a firearm, ammo, ear and eye protection but have never been to a range, bring it all and we'll walk you through the process as we go. You'll be among friends who remember how nerve-wracking that first time can be.
If you don't have a firearm or ammo or protective gear, all of that can be rented at the Range and we'll help you with that, too. It's really cheap to rent this stuff.
Tickets: Your ticket price covers the 1 hr range fee and the cost of your lunch (on your own for BYOB beer/wine/liquor) as well as any meeting materials we may opt to prepare. I think that about covers it so scroll down and snag your ticket before they're gone. We're going to limit this event to 12 people plus Kathleen, Kip, and Phillip. You're welcome to bring a spouse but they gotta have a ticket, too! Go ahead and snag yours right now. This is going to be fun!
Please know that because of the "limited seating" these tickets are non-refundable, non-transferable. 
"PracticeMentors, Kathleen and Phillip, puts the fun into continuing education. I never dread attending (their events) and I always learn things that improve my professional life."
--Kip Rodgers, LPC-S
"What a great, unique way to engage with colleagues, getting an oppportunity to discuss a wide variety of important topics."
--LeeAnn Heath LPC-S
"This was a great activity that met many needs for networking and socializing. This was LOTS of fun."
--Sylvia Hill
"PracticeMentors always delivers quality education on very relevant topics important to the counseling community. They also know how to make it interesting and fun!"
--Kim Sterling, LPC-S
"Collaborative, think-tank, interactive. It is always nice to be around the counseling community for learning and fellowship."
--Kelley Akins, LPC
"Great opportunity for meeting and talking with other counselors of a similar mind."
--Chad Anderson, LPC
"Great venue, great attendees. Challenging conversations, ...an overall cathartic experience."
--Chip Sutherland, LPC-S
Photos From Our Last Event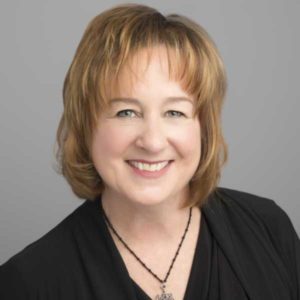 Kathleen Mills has a special interest in the business side of mental health care that has led to the development of PracticeMentors.us. Her workshops cover topics of interest to Texas mental health professionals, including: business protocol, office operations, business start-up tips and suggestions, and legal considerations that every counselor in the state should embrace.
---
Licensure/Credentials:
Licensed Professional Counselor, CEAP
M.Ed in Counselor Education, UNT
Years in Practice: 32
Visiting From Out of Town?
These hotels are local and within a 5-mile radius of our meeting venue. Click the logos for more information. The Westin is right next door and a built-in discount is given when you book through this link.
Ticket Selection Information
You will also need to indicate the quantity of tickets that you want as the default is "0" and will show an empty Cart if you forget! Just click the little "+" sign to get a "1", then click the "Get Tickets" button.
"Group Therapy" will be held from 10AM - 2PM (approximately) on Saturday Oct 29th.
Where Will The Event Be Held?