Relaxed HIPAA Compliance Rules | Staying Compliant and Keeping Your Head Above Water In Adverse Economic Conditions
Show Data
Show Title: Staying Compliant and Keeping Your Head Above Water In Adverse Economic Conditions
Show's Original Air Date:  04/24/2020
Show Summary: Kathleen Mills and Phillip Crum decipher the recent relaxation of the HIPAA rules during the Corona virus pandemic, by the federal HHS/OCR.
Guest's Contact Info
Guest's Name: Jay Ostrowski
Company:  Adaptive TeleHealth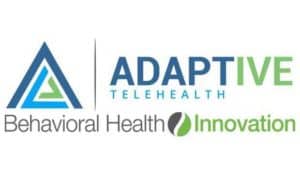 The Acadia Treatment Placement Specialist Website: Click here!
Reps Introduced In This Webinar Include:
Chris Goetz | N. TX & Oklahoma | chris.goetz@acadiahealthcare.com
Dawanna Andrus | Houston Metro & Lake Charles, LA Area | dawanna_andrus@yahoo.com
Monica Sheleay | New Orleans & Gulf Coast | monica.sheleay@acadiahealthcare.com
Johnny Gammage | Austin/ San Antonio Areas | johnny.gammage@acadiahealthcare.com
About Phillip Crum
Phillip spent 20 years working with his parents in their restaurants, then another 25 in the printing and marketing industries. With a life-long interest in the workings of the human mind, starting PracticeMentors.us with Kathleen Mills was a no-brainer. Phillip has been married to the same woman, Mary, for almost 40 years, has two grown sons, two fine daughter-in-laws, 6 grand-kids, and a dachshund named Buddy. What else do ya need?