Kathleen Mills' Supervisor Refresher Course and The PracticeMentors Academy | Sep 25 | Frisco TX
September 25 @ 9:00 am

-

4:00 pm

CDT

$295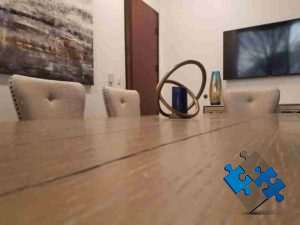 We'd like to announce something new! The Kathleen Mills Supervisor Refresher Course and the PracticeMentors.us Advanced Supervisory Curriculum Academy. The what? Well, just click the video and listen to Kathleen explain it.....
Morning Session
9am-Noon
Many Supervisors feel ill-equipped to teach the cornerstone content to their interns because they often lack proper training themselves, and accessible resources. This morning's session is more than a jump-start. It'll give you the confidence to teach your interns and help them make good judgments while in their agency settings.
The counseling profession landscape has changed drastically in the past 10-15 years. As a supervisor you're responsible not only for protecting your practice, license, and your family, but you have the added responsibility of fully mentoring interns/associates.
The Counseling Landscape is designed to give you the big picture and provide a platform to work from. In this first session Kathleen will pull it all together for you and give you a roadmap to follow to help you check off all the boxes and stay safe. Then once you know what a complete curriculum looks like you can utilize The PracticeMentors Academy to teach it to the next generation!
Subsequent sessions in this workshop will also deal with many of the major topics in "The Landscape".
CE Credits: (1 Hr)
"This wasn't just an update...it was a new, refreshing look
at existing, as well as emerging, information. Thank you for
sharing your expertise with us. I expect to be a better supervisor
and practitioner as a result of today's experience."
--Bobbie Burks, LPC-S  (Tyler, TX)
"The networking and ability to interact and ask questions is priceless because
I can tailor what I'm learning to my practice. The printed materials,
website and resources allow me to review the information
again and again so I can actually learn and retain what was presented."
--Lisa Heath Evans, LPC-S (Forney, TX)
"Awesome training! Very informative.
Great experience for both new and experienced clinicians."
--Komeka Biddle, LPC
"Kathleen is an incredible advocate for mental health professionals.
Thank you, for sharing your personal experiences in our field.
I appreciate your integrity and due diligence in attending the Board Meetings on our behalf.
Your perspective is truly helpful."
--Tiffany Derrick, LPC
I enjoyed Kathleen and Phillip's knowledge, expertise, and sense of humor.
I was well informed and entertained!
--Pamelea Chappelle-Lyons, LPC-S  (Anna, TX)
Out of all the Supervisor Refresher courses I have taken, this by far was the best.
I am not sure I have anything I would suggest for improvement.
--Shelbie Michaels, LPC-S  (Frisco, TX)
Afternoon Session
1pm - 4pm
"Money well spent! Invaluable info and resources."
--Tricia Kline, LPC  (Dallas, TX)
"This workshop gave me the tools I need to fine-tune my practice.
Kathleen is very personable and knowledgeable
and presents the info in a clear, practical manner."
--Amanda Owen, LPC
"Enjoyed the private and very personal workshop. Tons of information provided."
--Cheryl Moses, LPC
Good information and good presentation! Was very
engaging which helps build my network as well.
--Rolla Bradley, LPC-S  (San Antonio, TX)
Kathleen is professional, highly knowledgeable, and a dynamic speaker. She is/stays current with Texas Ethics and goes, "above and beyond" in sharing her knowledge about BHEC, LPC and LMFT rules, and the regulatory environment (HIPAA, etc).
--Malinda Fasol. LPC-S  (Ft. Worth, TX)
Your Workshop Instructor | Kathleen Mills
Kathleen Mills has a special interest in the business side of mental health care that has led to the development of PracticeMentors.us. She conducts events that cover a myriad of topics of interest to Texas mental health professionals, including: business protocol, office operations, business start-up tips and suggestions, and legal considerations that every counselor in the state should embrace. She's also a talented speaker/presenter. Kathleen offers various workshops and CEUS for mental health professionals in the area of business development and ethics. Many of these topics are presented by professionals in their fields.
---
Licensure/Credentials:
Licensed Professional Counselor, Certified Employee Assistance Professional
Education: Master of Education in Counselor Education, University of North Texas
Years in Practice: 28
Kathleen Mills' Supervisor Refresher Course and The PracticeMentors Academy | Sep 25 | Frisco TX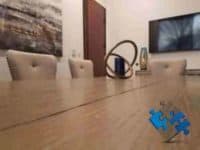 Not your normal, average Supervisor Refresher course! This 6-hour deep-dive will cover materials you can take back to your office and use today! But the real value is the inclusion of the PracticeMentors Academy For Supervisors and how it can help you craft curriculum for your interns that no one else is offering. Grab your seat!
Event Type: Event
Event Attendance Mode: Offline
Performer: Person