Kathleen Mills' Supervisor Refresher Course | May 2020
May 4 @ 9:00 am

-

4:00 pm

CDT

$295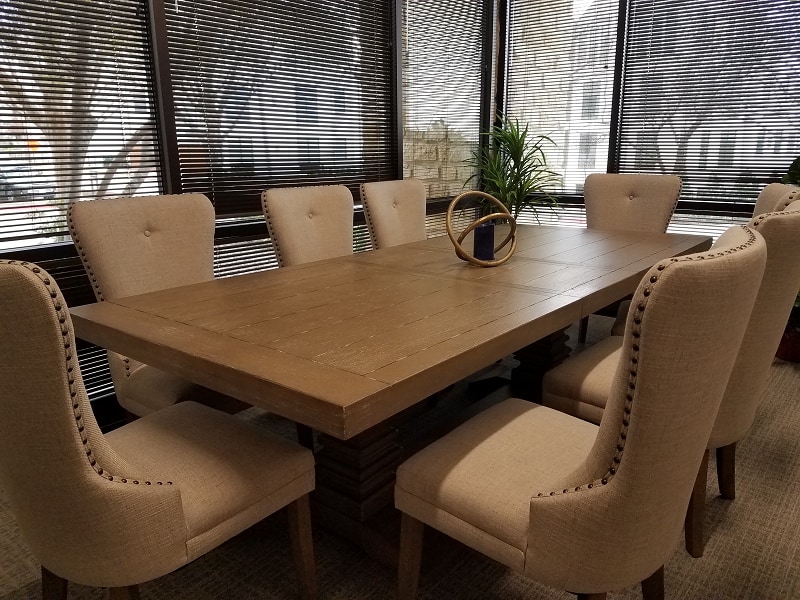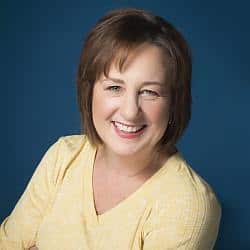 We'd like to announce something new! This workshop is going to be the inaugural session of the Kathleen Mills Supervisor Refresher Course and the PracticeMentors.us Advanced Supervisory Curriculum Academy.
The what?
I know, it's a mouthful but here's what we're doing. When we started PracticeMentors 5 years ago it was to help usher in the next generation of mental health professionals, and that is still our vision. In a major new initiative to drive that we're offering (2) new programs aimed specifically at the Supervisor.
The first is our new, "Kathleen Mills Supervisor Refresher Course", a 6 hour CE look at issues for which todays' interns are not trained in the traditional school setting. If we are to raise a better-enabled generation of counselors (better than we were taught!) then it is up to us, the Supervisors, to bring that water to today's interns. (Then, it's up to the interns to drink that water!)
That's a nice thought, for sure, but what's so different about another all-day workshop? Two things:
As mentioned, the very topics we'll cover are mission-critical for any counselor, whether they're in private practice or not.
Second, and this is what has us really excited, we've put together a 12-month curriculum on the topics we'll cover today and many others, and built a binder of lesson-plans around it for you to use with your interns. For the price of admission you'll take home a copy of that binder and you can begin using it with your colleagues immediately.
If all you want is your 6 CE hours and a copy of the curriculum binder, that's fine with us! The monthly lessons utilize hard-copy materials included in your binder and references the vast library of audio and video materials already available online at PracticeMentors.us, available to you and your interns at the regularly published pricing levels.
But it gets better!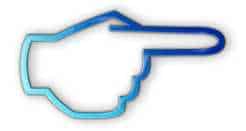 What if, for a very nominal monthly sum, you and your interns could access all of the PracticeMentors.us online content to augment your newly acquired curriculum? Would that help you develop an intern better prepared for practice?
Would it help you retain the interns that you enjoy working with and screen the rest out? I think so, which is why we've put this program together. There's a lot more to tell you about this exciting opportunity because we're going to cover every base of private practice and make it available through the Advanced Supervisory Curriculum Academy to Supervisors that want to take their game to the next level and beyond, and be part of the solution.
And, yes, there will be chocolate breaks.
The Refresher Course agenda below will change from time to time as events warrant, of course, but the library of content you need to grow those young professionals you feel driven to help will only grow over time. Wouldn't you like to have unfettered access to that for your interns?
Look over the workshop agenda, think about the bigger picture, then grab your seat; be part of the dream. We need your help.
Morning Session
9am-Noon
Many Supervisors feel ill-equipped to teach the 4 Cornerstones content to their interns because they often lack proper training themselves, and accessible resources. This morning's session is more than a jump-start in these 4 areas. It'll give you the confidence to teach your interns and help them make good judgments while in their agency settings.
9am-10am | HIPAA Compliance
In this first segment Kathleen will give you a top-down look at HIPAA compliance, why you have to have it and how to convey the urgency and importance of the matter to your interns. This is not taught in school, therefore, the only place the next generation of mental health professionals will learn about this, and other compliance matters, is from you, their supervisor. Kathleen will cover:
Overview of HIPAA Compliance
Top 18 Patient Health Identifiers
Risk Mitigation Plan Worksheet
"This is a great learning opportunity. Kathy is down to earth and shares honestly and transparently the things that we need to help us grow our business."
--Angela Byrd, LPC
Takeaway Materials:
Various guides and resources for the SUP to read and dispense to their interns.
Test questions for HIPAA compliance to give your intern(s).
CE Credits: (1 Hr)
10am-11am | PCI Compliance
If you accept any form of payment other than cash then you need to be concerned about PCI Compliance. It's never enough to rely on technology for 100% compliance in any area; there are always human steps to be taken, tasks to be put into place, and that applies to this compliance area as well.
That means that selecting a credit card processing company isn't adequate to ensure your complete compliance. In this hour Kathleen will review this topic by reviewing the security standards you need to know, and give you a simple, 5-step checklist to get PCI compliant. Once you know it then you can teach it to your interns (this is yet another subject they know nothing about from their years in academia!).
Review Security Standards
Payment Card Industry: 5 Simple Ways to Get PCI Compliant
"Awesome training! Very informative. Great experience for both new and experienced clinicians."
--Komeka Biddle, LPC
Takeaway Materials:
Various Resources given by SecurityMetrics PCI DSS COmpliance
CE Credits: (1 Hr)
11am-Noon | Liability Insurance
No one likes to talk about insurance but it's a necessary topic to cover. Why? Because most of us have been given inadequate information about it and won't learn that lesson until it's too late. Minimal coverage policies (whether liability or auto coverage!) are only designed to satisfy minimum requirements of the law. They are not customized for your specific, potential needs. Do you know what a bad complaint or two can really cost you? Really? Do you know what questions to ask to determine that? Do you know what questions to ask your insurance agent to make sure that you buy adequate coverage in order to cover those highly probable scenarios?
Kathleen does, and she's going to share that information with you so that everything you've worked for will be protected. Then you'll be in a position to pass that information along to your interns because, well, they probably didn't get that information in school either!
"Kathleen is an incredible advocate for mental health professionals. Thank you, for sharing your personal experiences in our field. I appreciate your integrity and due diligence in attending the Board Meetings on our behalf. Your perspective is truly helpful."
--Tiffany Derrick, LPC
Takeaway Materials:
"Questions To Ask Your Insurance Agent When Purchasing Liability Insurance" Check List
CE Credits: (1 Hr)
Afternoon Session
1pm - 4pm
1pm-2pm | Newest Rules for LPC Supervisors
New board, new home (BHEC), new rules! Unless you're on the official state email list or you regularly attend the quarterly board meetings in Austin (Kathleen does!) you'll probably never find out about new rules as they're passed and become effective.
Kathleen stays on top of all that for you and in this session she'll bring you up to speed on the new rules that you need to know about as a Supervisor. Then you'll be a fire-hose of information for your interns when you get back to the office.
"Money well spent! Invaluable info and resources."
--Tricia Kline, LPC
Takeaway Materials:
Color-coded Table of Contents from the TX rule book
Test questions for your intern to complete
CE Credits: (1 Hr)
2pm-3pm | LPC Intern Issues
Post-Graduate supervision requires the intern to ask questions about being in private practice. Supervisors must take a look at the many compliance issues while teaching the Intern to begin to refine clinical skills, research clinical and population concerns, readings, and population skills regarding proper diagnosis, marketing, and financial planning. It's a lot of work!
In this segment Kathleen will focus on some issues occurring right now in the interns' world, offer some advice on how to handle these matters so that you're properly armed to talk to your interns about them. These topics include, but probably won't be limited to:
LPC Intern Petition requesting to repeal and replace the current Supervision rules in SubChapter F
Technology Issues: When the young intern thinks its ok to text and email correspondence
"This workshop gave me the tools I need to fine-tune my practice. Kathleen is very personable and knowledgeable and presents the info in a clear, practical manner."
--Amanda Owen, LPC
Takeaway Materials:
State contact information to make yourself heard, and...
a 4-page checklist where your interns can gain indirect hours while learning something!
CE Credits: (1 Hr)
3pm-4pm | TeleHealth Counseling
Counseling clients via the internet is the marketing opportunity of the decade, and it also brings with it its' share of financial, legal, and compliance concerns. The first step is determining whether this counseling modality is right for your practice or not. Only then should you begin to investigate how to go about implementing it in your practice.
Kathleen will teach you how to determine if it's right for your practice, then you can teach your interns the do's and don't of Telehealth Counseling.
"Enjoyed the private and very personal workshop. Tons of information provided."
--Cheryl Moses, LPC
Takeaway Materials:
Checklist: Should I Be Utilizing The TeleHealth Counseling Opportunity?
Checklist: What To Teach Your Interns About Telehealth Counseling
CE Credits: (1 Hr)
Your Workshop Instructor | Kathleen Mills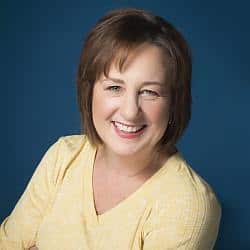 Kathleen Mills has a special interest in the business side of mental health care that has led to the development of PracticeMentors.us. She conducts events that cover a myriad of topics of interest to Texas mental health professionals, including: business protocol, office operations, business start-up tips and suggestions, and legal considerations that every counselor in the state should embrace. She's also a talented speaker/presenter. Kathleen offers various workshops and CEUS for mental health professionals in the area of business development and ethics. Many of these topics are presented by professionals in their fields.
---
Licensure/Credentials:
Licensed Professional Counselor, Certified Employee Assistance Professional
Education: Master of Education in Counselor Education, University of North Texas
Years in Practice: 28
Kathleen Mills' Supervisor Refresher Course | May 2020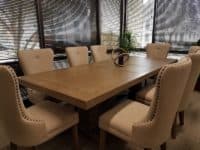 We'd like to announce something new! This workshop is going to be the inaugural session of the Kathleen Mills Supervisor Refresher Course and the PracticeMentors.us Advanced Supervisory Curriculum Academy.
Event Type: Event
Performer: Person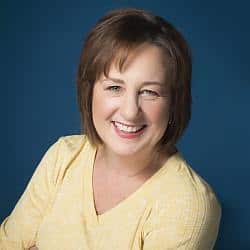 Related Events