6 Critical Practice Skills For Counselors To Master | Aug 3 | Ft Worth
August 3 @ 9:00 am

-

4:00 pm

CDT

$225 – $295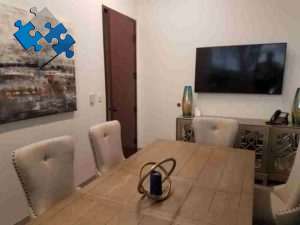 Workshop Synopsis:
We all need to keep our practice skills sharp (the defensive kind!) and this workshop is shaping up to be one fact-filled day full of information to grow your practice and keep you in compliance with the state. The morning segment includes sessions on The Complaint Process, the New Penalty and Criminal Matrixs just put out by the state of TX, and an overview of the New Board Rules.
Lunch is included as is the bottomless coffee mug!
More Practice Skills In The Afternoon!
In the afternoon portion of the workshop we'll introduce you to what you need to know about TeleHealth Mental Counseling to stay in the State's good graces then head on over to "the cloud" and talk about EHR Systems; what they are and what to look for when selecting one. We wrap up the day with a shot in the arm for your website with Phillip's Top 10 list of things to do to your site in order to see more patients this year than you did in 2019.
You'll walk away with a hefty 3-ring binder full of guidelines, checklists, links and other helpful documents that Kathleen has assembled over the years and sharpened in her own practice.
The best way to prevent a complaint is to be accurately informed about:
a) what causes them
b) how to properly deal with them if/when they happen, and
c) how to effectively prevent them in the first place.
Kathleen Mills has a story to tell, one that will help you with all aspects of this issue. An ounce of prevention....
"Enjoyed the private and very personal workshop. Tons of information provided."
--Cheryl Moses, LPC
"This training is practical and necessary to equip counselors
with the knowledge to responsibly manage requests and manage
the business of running a counseling practice."
--Ashley Jesse, LPC-S
"In previous workshops I've attended the presentors always seem to be, "pressured for time".
Kathleen & Phillip were available to answer questions and provide resources. I will be taking
their Supervisor Refresher Course and Chapter 611 Release of Records & Professional
Practice Forms course as soon as I can!"
Cristal Clark, LPC-S  (Ft. Worth)
"I really enjoyed the workshop. It shed light on a lot of things I did not know as a new therapist."
--Kristal Manning, LPC
Oh, yeah! There's more!!!
Did we mention that lunch is included? Well,....

Afternoon Session
1PM - 4PM
"Excellent review of most current topics in BHEC as it pertains
to our licensing boards. Really enjoyed the formal
and informal conversations and networking."
--Evelyn Dillman, LPC  (Tyler, TX)
"As someone very fresh to the counseling profession, this was
an eye-opening workshop that boosted my confidence
interacting with clients when it comes to legal paperwork considerations."
--Andee Fonseca, LPC  (San Antonio, TX)
"Kathleen Is the best in the business in terms of preparing therapists
for private practice. Her knowledge is superior, her experience
invaluable, and her content a a must if you are a counselor."
--Anne "Kip" Watson, LPC-S  (Frisco, TX)
"Kathleen is friendly and funny, but most importantly she is
incredibly knowledgeable. She makes learning difficult
information fun, as well as providing necessary ethics information
that is not nearly as accessible as we need!"
--Jodi Greanead,  LPC
"I don't feel like I just, "took a course!"I got all the hours I needed and checked the box
to renew my license. I believe I have a renewed sense of purpose and the tools to accomplish
my, "why", to serve. And,...they have set up the training in a way to develop and foster
relationships. I am also leaving with a resource binder, a colleague, and a new "practicementor'!
Just take a course and you'll see the difference and that the human connection factor
is a HUGE part of their, "WHY"."
--Cristal Clark, LPC-S  (Ft. Worth)
Your Workshop Instructor | Kathleen Mills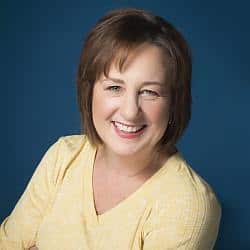 Kathleen Mills has a special interest in the business side of mental health care that has led to the development of PracticeMentors.us. She conducts events that cover a myriad of topics of interest to Texas mental health professionals, including: business protocol, office operations, business start-up tips and suggestions, and legal considerations that every counselor in the state should embrace. She's also a talented speaker/presenter. Kathleen offers various workshops and CEUS for mental health professionals in the area of business development and ethics. Many of these topics are presented by professionals in their fields.
---
Licensure/Credentials:
Licensed Professional Counselor, Certified Employee Assistance Professional
Education: Master of Education in Counselor Education, University of North Texas
Years in Practice: 28
6 Critical Practice Skills For Counselors To Master | Aug 3 | Ft Worth
Practice skills for mental health clinicians. DSHS is out, BHEC is in and the rules have changed; the deck has been shuffled. Find out how that relates to your practice, your next complaint, and the new technology of the day. Seating is limited!
Event Type: Event
Event Attendance Mode: Offline
Performer: Person