HIPAA Compliance With Tod Ferran (1 CEU)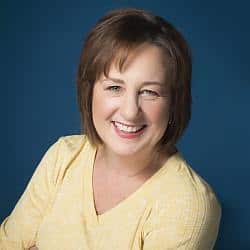 The Federal HIPAA laws are not new. What is "new" is that enforcement began increasing in recent years and one small infraction could potentially ruin your practice. This is important.
When you think of "HIPAA Compliance", think of Tod Ferran. This guy knows everything there is to know about the subject and is Kathleen's go-to guy on all things compliance. This course is a 2-fer; you get two separate interviews done with Tod on the topic of HIPAA Compliance and while he's very easy to listen to, his cup of details over-floweth so you'll want to take notes.
What You'll Need
Something to write with
Something to write on
Your favorite beverage; alcohol not recommended
| Module 1 | HIPAA Compliance With Tod Ferran (1 CEU) |
| --- | --- |
| Lesson 1 | HIPAA Compliance With Tod Ferran (1 CEU) |
| Module 2 | FF | HIPAA Compliance With Tod Ferran (1 CEU) | Feedback Form |
| Lesson 1 | FF | HIPAA Compliance With Tod Ferran (1 CEU) | Feedback Form |