Electronic Devices And HIPAA: Compliance Is Mandatory (1 CEU)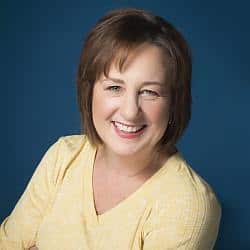 Yes, HIPAA rears its' ugly head again in yet another area of your life. Now you have to monitor every single electronic device in your world for potential client data infractions. It's just the world we live in now. Listen to Kathleen Mills interview one of her many HIPAA gurus and find out where to begin before an errant text or email or a new copier threatens your career.
This course is another 2-fer so prepare to take some serious notes.
What You'll Need
Something to write with
Something to write on
Your favorite beverage; (you may need alcohol this time)
| Module 1 | Electronic Devices And HIPAA: Compliance Is Mandatory (1 CEU) |
| --- | --- |
| Lesson 1 | Electronic Devices And HIPAA: Compliance Is Mandatory (1 CEU) |
| Module 2 | FF | Electronic Devices And HIPAA: Compliance Is Mandatory (1 CEU) | Feedback Form |
| Lesson 1 | FF | Electronic Devices And HIPAA: Compliance Is Mandatory (1 CEU) | Feedback Form |