6 Critical Practice Skills For Therapists To Master-6 CEU's (2 TX Ethics)
6 Critical Tasks For Therapists To Master Workshop Synopsis: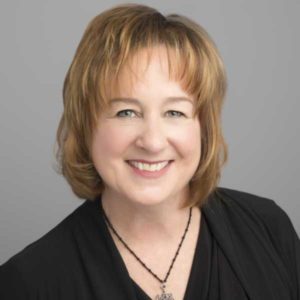 We all need to keep our practice skills sharp (the defensive kind!) and this workshop is shaping up to be one fact-filled day full of information to grow your practice and keep you in compliance with the state. The morning segment includes sessions on The Complaint Process, the New Penalty and Criminal Matrixs just put out by the state of TX, and an overview of the New Board Rules.
Lunch is included as is the bottomless coffee mug!
In the afternoon portion of the workshop we'll introduce you to what you need to know about TeleHealth Mental Counseling to stay in the State's good graces then head on over to "the cloud" and talk about EHR Systems; what they are and what to look for when selecting one. We wrap up the day with a shot in the arm for your website with Phillip's Top 10 list of things to do to your site in order to see more patients this year than you did in 2019.
You'll walk away with a hefty 3-ring binder full of guidelines, checklists, links and other helpful documents that Kathleen has assembled over the years and sharpened in her own practice.
| Module 1 | Before You Get Started-Files to Download |
| --- | --- |
| Lesson 1 | Workbook Files You'll Need To Download Before You Begin! |
| Lesson 2 | BONUS FILES |
| Module 2 | 6 Critical Skills-The Workshop! |
| Lesson 1 | Hour 1: All About BHEC, Our Board's New Home Pt 1 |
| Lesson 2 | Hour 1: All About BHEC, Our Board's New Home Pt 2 |
| Lesson 3 | Hour 2: BHEC's Effect On The New Complaint Process Pt 1 |
| Lesson 4 | Hour 2: BHEC's Effect On The New Complaint Process Pt 2 |
| Lesson 5 | Hour 2: BHEC's Effect On The New Complaint Process Pt 3 |
| Lesson 6 | Hour 3: Navigating The New Complaint Process and New Penalty Matrix Pt 1 |
| Lesson 7 | Hour 3: Navigating The New Complaint Process and New Penalty Matrix Pt 2 |
| Lesson 8 | Hour 3: Navigating The New Complaint Process and New Penalty Matrix Pt 3 |
| Lesson 9 | Hour 4: Streamlining Your Practice With Practice Management Platforms Pt 1 |
| Lesson 10 | Hour 4: Streamlining Your Practice With Practice Management Platforms Pt 2 |
| Lesson 11 | Hour 4: Streamlining Your Practice With Practice Management Platforms Pt 3 |
| Lesson 12 | Hour 5: Phillip's Top 10 Website Enhancements To Increase Practice Traffic Pt. 1 |
| Lesson 13 | Hour 5: Phillip's Top 10 Website Enhancements To Increase Practice Traffic Pt. 2 |
| Lesson 14 | Hour 5: Phillip's Top 10 Website Enhancements To Increase Practice Traffic Pt. 3 |
| Module 3 | Feedback Form and CEU Certificate |
| Lesson 1 | Feedback Form |