So You Wanna Be A Supervisor?
Thanks for visiting this page. If you're considering becoming a Supervisor then we congratulate you for having a giving heart. There are a handful of people offering this type of certification course in TX and, of course, we believe ours is the best, but you get to look around and be the judge on that point.
We can tell you that our course will be very competitive if not the lowest cost available. It will have material that no one else is able to offer, and you will be very happy when you leave.
Below is a list of our upcoming Supervisory Certification Workshops. Hope to see you at one of them.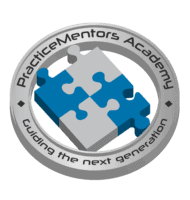 Supervisor Training Workshop | Want to be a "top tier" Supervisor? Then which certification program you pick really matters! With Kathleen's certification course you'll pay less than the others while we deliver more value the other offerings simply can't. Read the details.
Read More & Sign Up!
Your Workshop Instructor | Kathleen Mills
Kathleen Mills has a special interest in the business side of mental health care that has led to the development of PracticeMentors.us. She conducts events that cover a myriad of topics of interest to Texas mental health professionals, including: business protocol, office operations, business start-up tips and suggestions, and legal considerations that every counselor in the state should embrace. She's also a talented speaker/presenter. Kathleen offers various workshops and CEUS for mental health professionals in the area of business development and ethics. Many of these topics are presented by professionals in their fields.
Licensure/Credentials:
Licensed Professional Counselor, Certified Employee Assistance Professional
Education: Master of Education in Counselor Education, University of North Texas
Years in Practice: 32