"It is my belief, after 27 years of personal experience, that our profession is in a state of crisis; that both mental health counselors and colleagues in related disciplines are practicing perilously close to a disastrous end and most are not aware of it. 
I see this as a result of inadequate preparation by our universities, limited focus from our professional organizations, and a lack of comprehensively developed continuing education programs.
And I intend to do what I can to keep what happened to me from happening to you!"

Our Primary Objective Is...
...to reach new and prospective mental health and related counseling professionals at the intersection of, Profession and Regulation, and help the willing ward off professional, personal, and financial disaster. 
To provide the information you need, to...
Protect
Know how to properly set up your business on many different levels, with the help of professionals, in order to protect yourself. It's not enough to rent a space and hang your shingle.  Dig your well before you need the water.
Equip
Developing solid practice procedures is critical not only to providing a good client experience but, protecting yourself from, "Things That Go Bump In The Night". The cheapest, quickest options are almost never the best.
Defend
It isn't a matter of "if" something unfortunate will happen, it's "when". If you have prepared properly you should be able to defend yourself, but you'll still need to know what to do! Are you sure you're ready?
Like To Know How We're
Going To Do This Together?
Keep Scrolling...
Our, "Continuing Education (CE) By Design" Curriculum Program...
"After I experienced what could only be described as a nightmare from hell, I became painfully aware of the lack of information out there, for counselors, about preventing what I had just been through. So, PracticeMentors was born, to fill the enormous gap in available business-related CE offerings for counselors."   
                                          --Kathleen Mills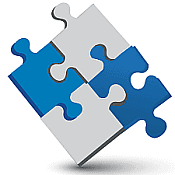 There's nothing wrong with availing yourself of the "professional development" CE courses that show up from time to time; they'll make you a better counselor. And there's nothing wrong with attending free CE events either (the producers of those events know better, the value of their offerings).
But "professional development" courses won't help you with State and Board regulations, Federal program compliance, cyber-violations, or Legal- and Insurance-related matters; programs that could end up costing you everything.
You planned your schooling, your internship, and you've done your best to plan the type of career you want to enjoy, why would you not plan your continuing education? We think you should. And we're working very hard to make that not only possible, but simple!
More details very soon, so register so we can keep you informed about it. But in the meantime check out our various CE offerings and give us a shout if you have any questions. We're here to help.
...Helps Ensure Safer Career Landings For You!